You've identified your value proposition, have created a solid B2B lead list and a crafted email campaign to reach out to them. You're all set! 
But how do you know what messaging is really working and which segments of your target accounts are responding the most to what you have to offer? In this lesson, we're sharing the metrics you should be measuring to keep your B2B lead generation efforts aligned! Now the time has come to measure the success of your B2B lead generation efforts!
This is Lesson 5 and the last one from our FindThatLead Bible – Growth hacking your first 1000 customers. We're simplifying how you generate your lead list and convert them with this extensive guide. 
After all, imagine creating B2B lead lists for months, sending out emails that you think are perfect and then not getting any conversions. Wasted effort, right?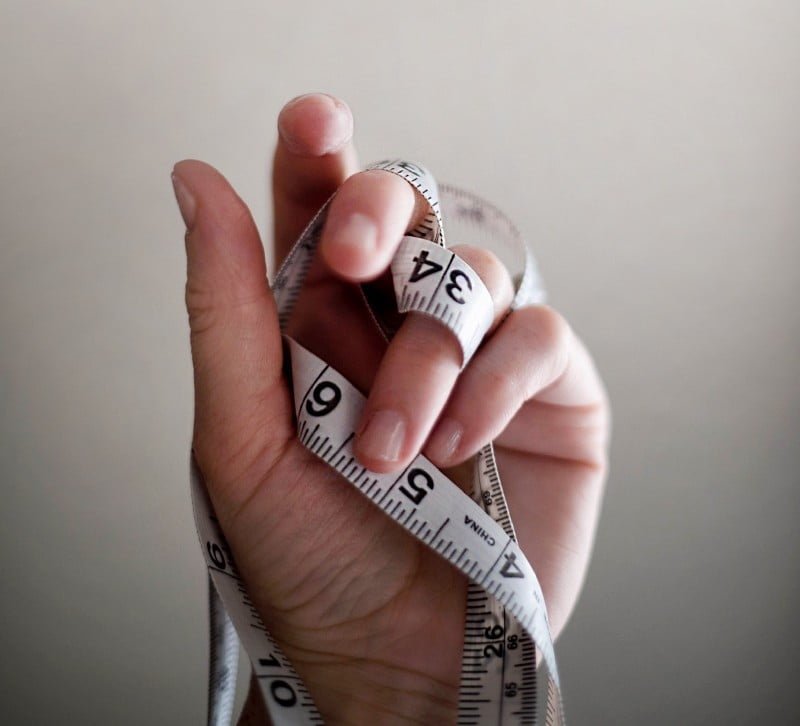 Mission-critical lead generation metrics you need to measure
Open rate 
First things first, just how many of your prospect target accounts are even opening your email is one metric that needs to be high up on your list. 
The open rate is the percentage of email recipients who actually open the email you sent out. If you have a campaign of five emails to every prospect account, you should be tracking the open rate of each of them and taking note of what may have worked and what did not.  
But remember, the open rate does not define your success. It only means that you nailed a small section of your campaign, that is your subject line. So use it as a comparative metric between different types of emails you're trying in the campaign. 
Now you were able to capture the prospect's attention, great. But how many of these prospects who open your email, actually click through your campaign to interact with you. 
That's why the next metric should be the very next one to track!  
Click-through rate 
This one's pretty obvious, but the CTR measures the number of clicks you have got on the call to action you added in an outreach email. If it's not a button, then it could be a hyperlink that you wanted the recipient to click on. 
Your campaign could include sending different emails and call to actions at different stages of the consumer cycle. Make sure you have taken note of the CTA in each and are measuring the click-through rate at every stage. 
Let's take an example to explain this. 
You're reaching out to a prospective customer, nudging them to sign up for a demo for your product. But as a first step, you're taking them to a custom landing page where they are required to fill in their details. But once they do share their details, you have a follow-up email triggered asking them to choose a slot on your calendar that suits them the best. 
In this case, you need to track the click-through rate of:
CTR to the landing page 

CTR of the calendar link 
You can calculate the CTR easily by dividing the total number of clicks by the total number of visitors to the page you're linking a prospect to, multiplied by 100. 
The CTR is also indicative of what your prospect is more likely to click on. For instance, some might actually prefer reading a success story before clicking through to your landing page to book a product demo. 
Conversion rate
Another critical metric that determines the success of your B2B email outreach is the conversion rate. After all, you do want the prospect to eventually take the desired action through your campaign and turn them into a customer. 
The conversion rate is the percentage of your B2B leads that perform a desired action on the email you sent out or the landing page you directed them to. 
Taking the same example as above, you will have to measure the conversion rate of the following instances: 
The conversion rate of email to landing page visitors 

The conversion rate of landing page visitors to those who request a demo 

The conversion rate of those who book a slot for the demo on the calendar 

The conversion rate of those who show up for the demo 

The conversion rate of those who subscribe to your product/ make a purchase 
To calculate the conversion rate, you need to divide the number of people who complete the desired action by the total number of emails you had to send out, multiplied by 100.  
Now tracking multiple instances such as these can be tough. In order to measure the conversion rate correctly, you should integrate your email marketing platform with your web analytics and set up clear UTMs on every link to track prospect interaction. 
Time to conversion 
A typical B2B cycle has at least seven decision-makers on an average. So while you're reaching out to one person from your target account, there is a high chance they include the others in the conversation too. This might actually extend the time it takes for a prospect account to make an interaction with your business, which lengthens your sales cycle too. 
That's why at every stage of your B2B email campaign, you should track the total time to conversion. This will help you estimate how long does it take to go through the decision-makers on an average, for that industry. 
Calculating the time to conversion is fairly simple. You have to divide the total amount of time it takes for a lead to take the desired action on your campaign by the total number of B2B leads you're reaching out to. 
For instance, the prospect might take about 3 hours to decide if they want to know more about what you're going to offer in the demo. The reason being that they want to loop in another decision-maker before actually booking a demo. 
Similar another lead you reach out to takes 24 hours to make up their mind if they need your product or even explore a solution like you. 
If you're reaching out to only these 2 leads, your time to conversion becomes (3+24)/2. ¡
Yes, you want to know about this metric as it will help you with better resource allocation.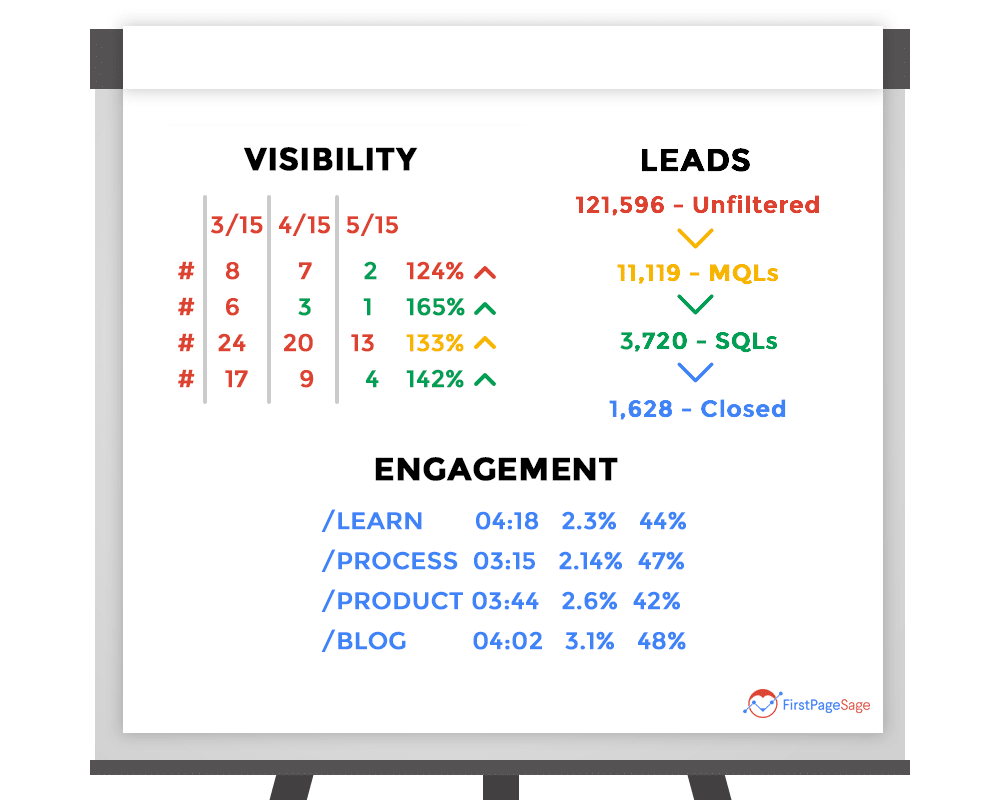 Bounce rate
Alright, you have done your due diligence and have created an email list. But let's face it, even if you're absolutely thorough, there are chances of slip-ups that might result in your outreach message not reaching a prospective customer. That's the bounce you get on your campaign! 
The bounce rate is the percentage of your total emails sent that were not delivered successfully to your prospect account's inbox. 
For example, if you sent a total of 10,000 emails and 75 of them bounced, your bounce rate is 0.75%. 
Now a B2B cold outreach email can get bounced because of a number of reasons – that's why there are two types of bounces you need to keep track of: 
Soft bounce

– These are a result of a temporary problem like a full inbox or a problem with the email server. So the email you have in your B2B lead list is valid. All you need to do is try re-sending the email after some time. 

Hard bounce

– These are a result of an invalid, closed or simply a non-existent email address. So no matter how many times you try reaching a prospect on them, you're going to remain unsuccessful. A good practice is to remove these emails from your B2B lead list. 
While using tools like Scrabin, you can minimize your hard bounces, we still recommend doing a B2B lead list health check frequently. Too many hard bounces can make your company look like a spammer in the eyes of an ISP – avoid that all costs! 

Email forwarding or email sharing rate
As we mentioned before, a typical B2B sales cycle has an average of five to seven decision-makers. This means while you're reaching out to one decision-maker, there is a high chance that your email gets shared or forwarded to the others before an actual interaction is made. 
But this happens only when one of the decision-makers finds value in what you're offering. 
That is why you need to track the percentage of email recipients who clicked on the 'forward' or 'share' button. 
To calculate this, you need to divide the number of clicks on the share/ forward button by the total number of emails delivered, multiplied by 100. 
A lot of B2B email marketers and salespeople often miss out on tracking this metric. But considering 'why' a recipient would forward the email, it is one of the most crucial metrics to take into account. 
In fact, adding a simple line that requests the recipient to forward your email to those they think will find value in it, is a good idea too! 
And a bonus? Without even going back to your B2B lead list to find more people to get in touch with at the target account or at a similar account, you generate new contacts. 
If you're including different offers, call to actions and collaterals across the emails in your campaign, it's a good idea to take note of this metric. It shows what the recipient finds the value in the most or finds the most interesting.
Unsubscribe rate 
You've built your B2B lead list based on who you can offer the most value to with your products/ services. But it's not necessary that the recipient also finds as much value in your business. In fact, they might even choose to not hear from you and unsubscribe from the list altogether. 
So your unsubscription rate is the percentage of email recipients who choose to opt-out of your lead list after receiving the first email. 
Although this metric isn't directly related to your B2B sales goals, checking it is as important. The reason being that it can be indicative of how well curated your B2B lead list is. There's a high chance that you have been targeting the wrong people if you're seeing a very high unsubscription rate. 
Keeping an eye on this metric is a good way to keep refining your customer personas at the target account, and also your message in the outreach email. 
Percentage of engaged and unengaged accounts 
While you're tracking the above metric, also keep track of leads that are actively engaging with your emails. And also take note of those that have remained unengaged over a period of time – that is, not opening your emails, not clicking on the links you're sharing or even replying in any way. 
We include this in our list of important metrics to track simply because it helps you align and optimize your resources, as well as your efforts. 
For instance, if you see an account actively engaging with your audience, it means they're a hot lead. Instead of trying to choose a lead that has not even entered your sales cycle, it is a good idea to focus on nurturing the hot lead instead. They're closer to converting on your campaign!  
Lead to customer conversion rate
In a typical email outreach campaign, there are multiple call to actions and hence, you're measuring conversion rates at different stages. 
But the one metric that you need to track or measure to see the success (or failure) of your campaign is the lead to customer conversion rate. 
This is the cumulative performance metric for your B2B campaign. It is calculated by dividing the number of leads that converted from your email campaign by the total number of leads you reached out to, multiplied by 100.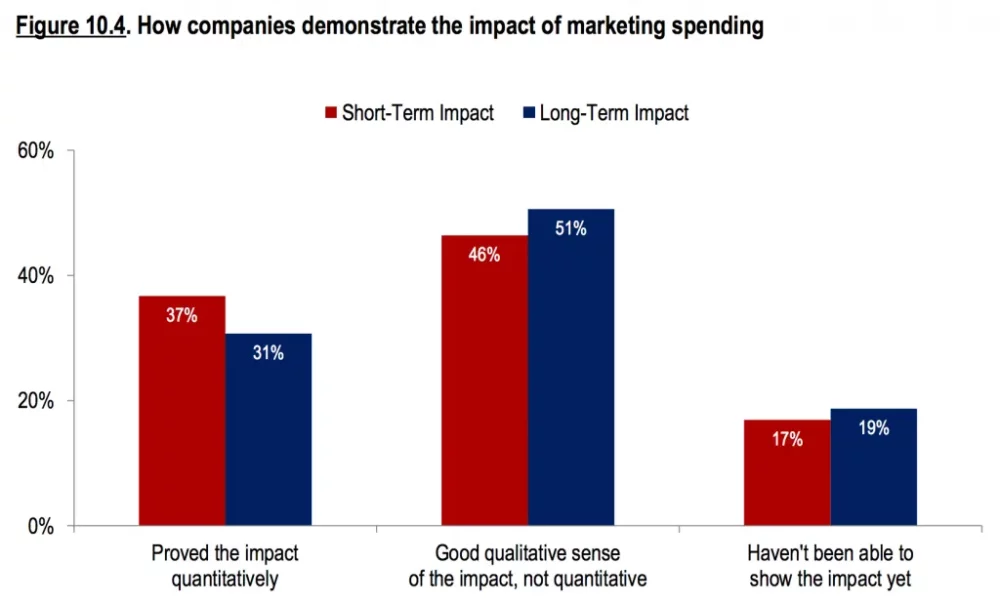 Return on investment (ROI)
When you're running a B2B campaign, you're allocating resources to generate leads, nurture them and then convert them. So obviously, just like your ad campaigns, you should be measuring the return on investment here. 
The return on investment (ROI) is calculated by using this simple formula: 
((amount of additional sales made – amount invested in the campaign)/ amount invested in the campaign)*100 
The idea is to basically calculate the number of sales you're generating from the leads that are converting via your email marketing campaign, and get an estimate on the potential revenue your company can generate by using this channel for business growth.
While these metrics are what a typical B2B business should be tracking to measure the success of a B2B campaign, it might vary from industry to industry. In fact, it might even change on the basis of the target market you're trying to acquire. 
So take a look at what defines success for you and delve into data. 
It's important to keep your lead generation efforts and email marketing campaigns optimized at all times. Let data lead the way instead of making assumptions! 
And with this, we come to the end of FindThatLead Bible – Growth hacking your first 1000 customers. 
An amazing initiative that is being seen over the last few years is nothing less than creating a B2B lead generation agency. Find clients for your clients, meanwhile, you are finding your own clients (a bit of a long-winded explanation, but as effective as it gets).
If you want to know more about how we do B2B lead generation and best practices to follow, hit us up. We'd love to have a conversation with you!