If you've defined your target audience and nailed the messaging you want to go to the market with, it's time to take the next step – How to Build a lead list
This is Lesson 2 from our FindThatLead Bible – Growth hacking your first 1000 customers.
Because we know how competitive the market is and waiting for customers to walk up to you on their own, is not a choice – you have to take the product/service to them. If you missed Lesson 1, click here. 
In this lesson, we'll show you how to build a lead list and find the email address of your target account via their website. 
A website is more than just a page about what a business does. It holds a lot more information than what you see upfront. 
It tells you about what the product/ service that business offers, why they built it, what was the psychology behind it, the personality of those running the business and more importantly – those who are running the business and their contact information. 
Most marketers and salespeople would identify their target audience, they know how to build a lead list with the target accounts and their websites.
Post which, they'd simply hop on to LinkedIn to connect with anyone who plays a role in the decision-making process in the sales cycle. 
But what about the websites you listed? Are you just going to let them lie in that excel sheet without even checking if they have the contact details you're looking for? 
How to build a lead list via the target website
(And no, this doesn't include submitting forms on a contact page)
(I) Define your Buyer Persona & ICP
A simple way to start lean generation is clearly starting from the bottom, which means defining your best fit potential customer.
An Ideal Customer Profile (ICP) is a detailed representation of a company most likely to become a business next customer. This includes some preferences such as location, size, titles or industry.
The ICP is key for every outbound marketing campaign in order to use it as a map for finding the highest quality leads.
A Buyer Persona (BP) on the other way will show you how to communicate with the leads at every stage of your funnel. This includes information of your customer psychology traits, behavioral patterns or buying habits.
If you need more information about how to define your Buyer Persona, don't forget to check our post about it!
(II) Define your Target Audience
And now you may be thing: but we have already talked about that in the previous point, didn't we? Indeed, you're right. But not exactly.
In the first step we have talked about the target market and this, ladies and gentleman, is slightly different from Target Audience. Let me explain you why!
To put it short: a target market is a broader number of potential customers and at the same time, an specific group is a target audience.
The art of learning who's listening to what you are trying to sell and who's not is essential when developing a specific campaign.
Just beware before jumping in!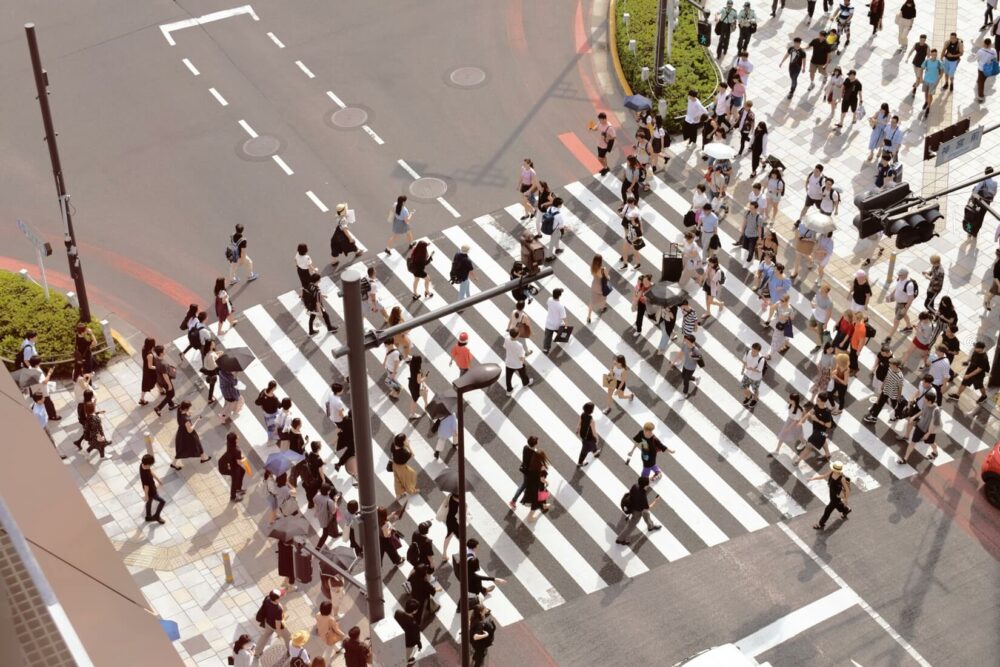 (III) Research and find websites of potential leads 
First things first, once you know your target accounts, remember to also research and find their websites.
You might be thinking why we're listing this as an important step in this lesson – let us explain. 
More often than not, a target account may have multiple websites.
For example, you're targeting a company that has multiple micro-solutions to offer.
So for each micro-solution, they have actually created a separate landing page. 
Now when you're doing your research, all of those websites are going to show up.
The hack here is to find which of these websites is your target account actively making use of – because that's the one that will have up-to-date information about them, including their contact details. 
To start with, line up all the websites that are associated with your target account. 
Open SEMrush again and the URL to analyze it.
Then go to the Backlinks report to check the indexed pages. 
Whenever someone makes an update to their website, they make sure the page gets indexed again – in most cases, they have to do this manually. 
Taking Buffer again as an example, here's what running their URL on the store shows.
Notice how one of their side-products, Pablo – for designing social media images, was indexed about 16 days ago. 
Using this data, identify what your target account is focusing on selling or growing. This will help you further tailor your messaging during outreach as well!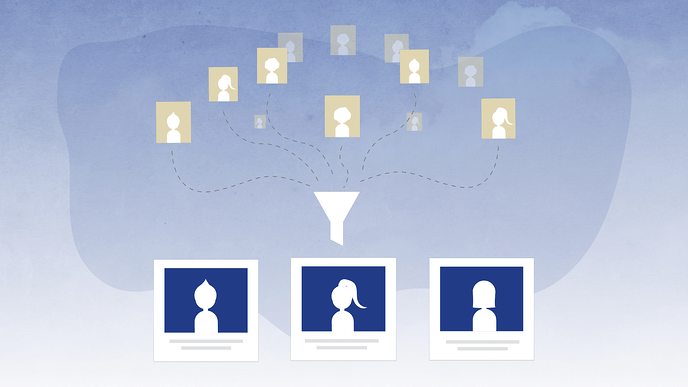 (IV) Simplify your work by using a lead extraction tool 
Now that you have a list of websites that your target accounts are actively updating or wanting to grow, it's time to take the next big step – finding a way to contact the right person at the target account. 
Instead of taking the age-old approach of scrolling through their pages to locate an email id somewhere or submitting a form that you spotted on their contact page, get yourself a lead extraction tool like FindThatLead and save time!  
All you need to do extract your target accounts contact information from the site is: 
Head over to

FindThatLead

to download the chrome extension and

click on 'add to chrome'

. 

This will take you to the

chrome web store

, where you need to click on 'add to chrome' and then

click on 'add extension' on the prompt

shown.

This will then redirect you to the FindThatLead website, where you need to

create an account to use the extension

. Here you can choose to

register with your Google account, Facebook account or an email address that you prefer

.

And that's it! Now you're ready to use FindThatLead to extract target account information from the website. 
Head over to the target account's website and click on the FindThatLead chrome extension shown in your browser. 
This will open a popup window displaying the contact information available on the site – the name and email address of the person you can get in touch with. It also displays the target account's social media profiles so that you don't have to go looking for them manually!
If you want to be doubly sure about the contact information you extracted, click on 'verify'. If the green icon appears next to the email address, the information is correct and active.
And you've begun building your B2B lead list – all in a matter of a few minutes. 
Well, if you exclude the sign up process, it's just a few seconds! 
Final Tips
Align software & Human Resources: the right software is crucial for any stage of the sales process, yet who makes the data actionable and the systems work good together is human ingenuity.
Analyze the data you collect: not only bear in mind the lead that becomes a customer but also the one who doesn't for your future campaigns.
Always validate the data: not rely on all the information you see in LInkedIn. Use the Verification Tool FindThatLead has to offer.
Keep in mind quality over quantity: don't forget quality will pay off with a higher conversion rate.
Enrich your existing data: to avoid lead waste, update your CRM, this will make it easier to identify which contacts need attention or to remove duplicated ones.
Ask for help if you need to: prospecting can be resource-intensive. There are firms such as FindThatLead that can help you  with lead generation without starting from ground zero, being a more cost-optimized and more effective alternative.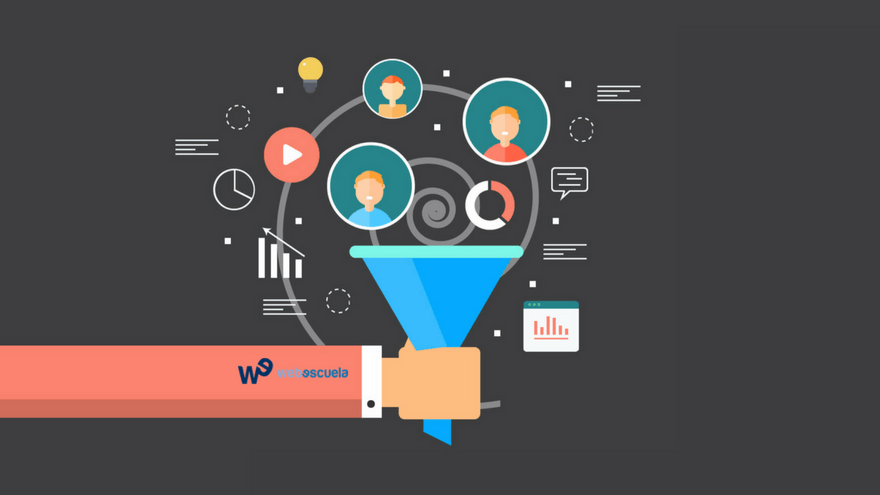 What's next?
You've just learned how to build a lead list with email addresses of the target accounts. The next step is to set up and automate your outreach campaign. 
Make sure that before you do so, you look into the needs and challenges of the target account to personalize your message. 
Remember to also set up a drip campaign.
You can't possibly expect a prospect to respond to your email in one go! 
This brings us to the next part of the FindThatLead Bible, lets use Scrab.in – Build your B2B lead list: Do more than just networking on LinkedIn.