Yes, you heard it right. Crisis is the word to use.
Right now we see endless industries fall spectacularly due to pandemic restrictions and governmental regulations. Many are suffering from cash flow problems, others are already in debt, and the packages seem to run out short. If you are in a struggling business now, worrying about workforce restructuring and fighting for survival, you may ask yourself, what should I do? 
⛔ What not to do in times of crisis
First of all you probably think about cutting all expenses. You may be considering taking off  software or have people work less hours for a 20% salary cut.
Is there any way to keep profitable when people are increasingly stopping to buy and the confidence in the market is decreasing?
All projects that were about to set off, all contracts that we were so willing to close are now being postponed and clients and leads are mentioning restructuring or simply blaming COVID. In the world of uncertainty growth no longer depends on experiments and abilities but also on the external factors that we are unable to predict. This is where strong lock-ins come to place and are proving to be the only truly viable business models that survive.
These would be the products that clients are not going to get rid of so easily. Imagine suddenly taking off your CRM and switching all your data back to excel. Terrible, right? If you already customize everything inside Hubspot or Marketo, how much is it going to cost you to switch to a cheaper solution and how many resources is it going to take? It doesn't matter what products you are in or what industry you represent, 2020 has been a tough year for everyone (well maybe accept Amazon).
So, if you are among those that ask themselves: How do I grow in 2020? Read no longer. Agile Growth Marketing is your way to go.
? In Agile Growth Marketing, only Growth Metrics Count
In marketing we often get distracted by too many metrics. When you ask a marketer about their KPIs, they will often mention traffic, likes and probably sentiment around the brand. However, in times of restructuring every single resource should be shifted towards a single KPI (or a couple) that really brings you growth.
In Growth Hacking we call it Growth Metrics, in Agile Marketing we sometimes call it Core KPI. What is this one key metric that is truly important for your business? This is your North Star Metric. What are the metrics that describe best your business growth? These are your core KPIs.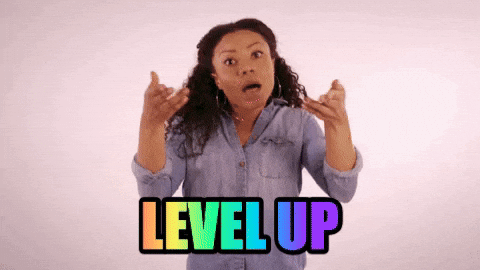 If you don't know which metric to choose, think about it this way: if you could only fulfill one goal for your business, what would that be? You are probably going to say "Sales", well,  then your core KPI is going to be "Get more sales".
In a B2B environment, new sales can be divided in a process we call a funnel. Your Core KPIs can be mapped there. In a funnel we would probably measure: leads, marketing and sales qualified leads, opportunities and new contracts.
? Once you have Core KPIs, set goals
In Agile Growth Marketing we focus on growth metrics that matter, then we establish goals. Goals are nothing else but desired changes of key metric  within a specific time frame. Of course, we always want goals to be smart.
They should be specific, measurable,  achievable, relevant and measured within a specific timeframe. Personally I have never seen a company with many goals trying to be accomplished at the same time that was truly successful.
Usually that means that the team is not focused and gets distracted by what is easier to accomplish instead of fighting for what's important.
? Growth Drivers
Once we have our goals set up, we need to think about what will drive the growth. This is the interesting part, as drivers are concepts for growth and they depend on a company.
You can set up hypotheses based on customer behaviour and think of them as growth drivers, or you can test drivers as channels, buyer persona concepts… This is where your business expertise gains importance. Drivers are ways to grow, and as ways to grow, or hypotheses, they need to be tested.
? Experiments
The way to see whether the drivers are correct or not is through experiments. Imagine you have a company and your hypothesis is that reaching out to your competitors clients with lowered pricing and amazing offers could be a way to grow.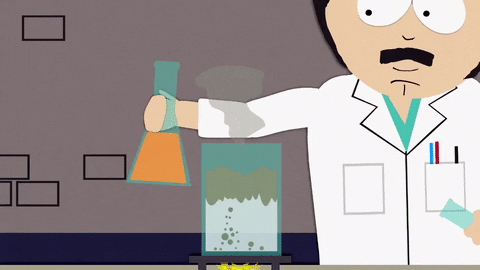 Well, that, potentially, could be a driver. The same way as a driver could be if you decided that freelance sales managers, working on commission only, can get good results in your customer acquisition. Now: will you get just one freelance manager and get the driver rejected altogether if this person, for whatever reason, doesn't deliver? No, you would want to test at least a couple or three. You can treat each one as an experiment within the driver. As easy as this! 
? Learnings
An essential step, throughout the cycle, is to have learnings from each experiment. Whatever is that made a hypothesis fail or a driver to get rejected, should be tracked accordingly and applied to future scenarios.
This is why Hypertry, which is a platform that helps you track all growth experiments, puts such an emphasis on learning. In order to grow, we need to learn everyday, or our business will soon die.
Agile Growth Marketing is a lean methodology that married growth hacking tactics. It will give you the speed, transparency and common sense you need in times of uncertainty. We highly recommend that you join in, log in to Hypertry and test your drivers and experiments, adding new ideas into the equation and testing new things everyday.