Contacting customers in cold is one of the oldest sales strategies that has always been; cold emails are still an extension and one of the purest changes that the market has been creating, particularly in the B2B industry.
Whenever we talk about Outbound Marketing and lead generation, cold mailing comes to mind as one of the most used techniques (if not the most) to achieve these goals.
In all or almost all areas, automating is synonymous with saving time and cold emailing is not an exception.
But also, when it comes to automating any technique, we have to be sure that we are able to perform it REALLY well manually, to the point of mastering it, as we use our knowledge and perfection in the technique to minimize the time we spend on the task.
Still don't know how to automate cold emails? This guide is for you! 💙
What is Cold Email Automation?
Our cold email automation strategy is the management of our cold email outreach technique from the prospecting phase to the follow-up of our leads and customers.
Not always automating something is synonymous with success, it requires knowledge and a refined technique about what you want to automate, in this case, our cold emailing strategy.
That is the first step, knowing how to correctly design our cold emailing strategy, this article is a helpful guide for that!
In many "automations" we trade time for quality and personalization, and yes, whenever we want to do something on a large scale we miss the point of personalization, but this point is crucial if we want to design a good automated cold emailing strategy.
How can we automate our cold emailing strategy without losing quality or the point of automation?
If you are a marketer, this word should be tattooed on your mind: Pure and simple segmentation.
💙Tip: Building a buyer persona of your target market is SUPER recommended, an exercise in commercial empathy.
Your buyer persona is the imaginary "personification" of your potential market.
This buyer persona even has a name, a face, a particular behavior, interests, motivations, goals, musical tastes…
Creating a buyer persona makes you examine your audience's wishes and expectations, and it forces you to prioritize their needs over your own.
This also prevents you from wasting time on ineffective marketing attempts.
If you don't have your buyer persona well-defined, you might be unsure of who to target with your content or how to create stuff that will be useful to your audience.
Create a buyer persona for each audience you are going to target, this is going to be a turning point in your work methodology, and once implemented, it is one of those techniques that you can't imagine doing without.
Types of Automated Cold Emails
🤔"It's all well and good to automate cold emailing campaigns, but which ones work best?"

🤔"In which cases do people automate cold emails?"
These are four simple examples, but like everything in life, each case is different and adaptability is a gift. 🎁
Sales cold email automation
Perhaps, the most profitable automation.
It sounds good to get customers in automatic mode, doesn't it?
Right, maybe your product is top but something very important is missing, customers.
And it is too tedious to search and find your market, find ways to contact them, collect that information and send one by one each email, if we count the part of following up all those prospects it is simply not viable to have a high volume of potential customers contacted.
If you can automate sales cold emails this is not only possible but also scalable in many ways.
Template:

Subject Line: [First Name], can we talk?

Hi (First Name),

I'll keep this email brief.

I love the way you are following in (Their Company), I think you are doing things in the ALMOST best way possible, but I also saw a really important thing that you could fix.

I'd love to show you how to fix it in a fast call, maybe tomorrow?

Looking forward to hearing from you!

Best,

(Signature)
Recruitment cold emails
Viable for both job search and projects as well as recruiting for your team.
Automating a recruitment process such as cold emailing outreach is streamlining your workflow as a member of the HR staff.
In this case, it is not a standard HR strategy but a highly viable option.
Let me show you a viable template:
Template:

Subject Line: [Job Opportunity] We are looking for a Profile like Yours at (Company)

Hello (First Name),

I have seen your professional career and found it really interesting.

We're looking to hire a (Job Title) at (Company). I think your skill in (Industry/Skill) is a great addition for this role.

I'd love to connect with you if you find it interesting.

Would you be available for a quick phone call tomorrow at 10:00 P.M?

Best,

(Signature)
Link exchange cold emails
Automated collaborations between blogs… Isn't it wonderful?
Learning how to automate cold emails is a must for improving SEO by doing collaborations.
Just like other cold email automations, avoid that prospecting time, collect contact data and send emails one by one looking for possible link exchanges and collaborations for your blog.
Maybe you even have the opportunity to do a guest post on your favorite blog! 😜
Template:

Subject Line: Let's build a collaboration! 

Hi (First Name),

Let me cut to the chase!

I am interested in building cooperation with you based on SEO activities. In other words, I would like to propose a backling exchange or a guest blog in your page.

I already have a few suggestions, and I believe we could build a long-term partnership.

What do you think?🙂

Looking forward to your reply.

(Signature)
Influencer outreach cold emails
It is a simple and inexpensive approach for promoting your product or service, and the pandemic and covid scenario between 2020 and 2021 has only increased the cash spent on influencer marketing.
New types of agencies have been established to control these influencers' commercial actions.
They are professionals in content production and know their audience better than anyone else; let them do their job and the outcomes will improve.
It is not just a strategy for large corporations; small and medium-sized businesses benefit from a well-designed and executed influencer marketing strategy.
It is because, as I previously stated, it is a very cost-effective option, especially since we can contact a large number of influencers if you know how to automate cold emails.
Template:

Subject Line: (Our Company) & (First Name)

Hello (First Name),

Your recent content (Last Content Link) has really impressed me.

I wanted to outreach you to discuss if we can work on something similar together.

We can set up a call early this month to discuss about a collaboration between (Our Company) and you.

Thanks for your time,

(Signature)
How to automate cold emails?
We already know what it is to automate our cold emailing strategy and some examples of emails that we can automate.
The important part is: How to automate cold emails?
The work of automating is not automated (for now) so we have to do the manual work of configuring this strategy to save time in the short, medium and long term.
To automate cold emails we are going to use specialized software for this, we can use just one for everything, or software for each process, such as prospecting, sending emails, or the CRM itself.
Let's take the example of prospecting with FindThatLead, a tool with registration and 50 free credits in the basic plan (Free)!
The first part is to identify our target markets, start segmenting to achieve personalization in our messages, and create a buyer persona for each target market, as mentioned above.
As I said above the example is going to be with FindThatLead, but it is not the only tool to automate cold emails, in the section below I show some similar tools to automate your strategy.
Now we have to prospect them or look for our potential customers and their contact details, in the case of FindThatLead we will go to the "Prospector" tool, where we will see these parameters to be filled in.
Once we have set these parameters, the tool itself will provide us with a list in .csv with all the emails that have matched these parameters. There can even be tens of thousands!
💙Tip: You can choose to download the list from the FindThatLead server and from your own PC. In the vast majority of cases, the FindThatLead server is faster and you don't need to have the tab open.
Once we have the list we have something incredibly valuable. We are going to send the list to an email outreach tool, at FindThatLead we have a very powerful tool for this, called "Send Emails".
It is a really intuitive tool, once we upload the .csv to the tool we will be able to schedule the email to be sent to the entire list, and even schedule the time of sending.
In the tool itself, there are templates that we can use for our automated campaigns.
💙Tip: As I mentioned above, in many cases the number of prospects is traded for personalization, the more prospects, the less opportunity for personalization, but with a good segmentation and the "Custom Attributes" we can make our automated email campaign look personal. Use them!
Something crucial in personalization is to use all the useful information we have about the target and put it together to increase the success of our campaign.
A feature that we can (or should) use directly from "Send Emails" is to program different drips or follow up emails to be sent automatically after our prospect has not responded to previous emails. In this article, you will find the best follow up emails, tested by FindThatLead!
The final step to finish automating your cold email campaign is the integration into a CRM.
A robust CRM will let you track lead behaviors, track engagement, and segment users based on shared characteristics. It is more than just a contact database.
Voila! Now we know how to automate cold emails. ✨
The next task to perform is to OPTIMIZE and track our automated campaign.
Track everything, the targets reached with each subject line, body text and every metric:
Open Rate data to see if your subject line is good enough.
Reply Rate data to see if we need to change the body text.
Even Conversion Rate!
Tools to Automate Cold Emails
Question of the century, where does automate cold emails? These are the tools we have tested that work best.
Our in house tool. It has been the tool we have used for the examples. From this tool, it is possible to automate the prospecting and the process of sending cold emails without leaving the same website.
FTL stands for FindThatLead, but also for Faster Than Light, and yes, one of the strongest points is the speed of prospecting of the tool.
Registration is totally free and you have 50 monthly credits to spend.
You can try the tool here: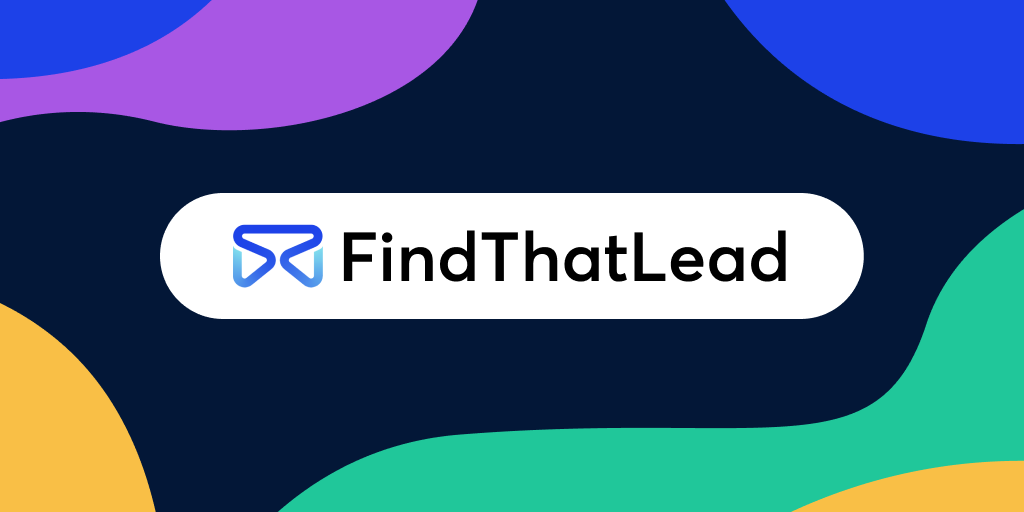 Another tool of the house and really complementary to all the others.
In this case, Scrab.in is a tool to automate LinkedIn in many of its features, from automating invites, exporting contacts and even automating InMails.
This tool can help you get more accurate profiles of the target you are looking for, creating lists and exporting these profiles to email tools like FindThatLead or the ones below.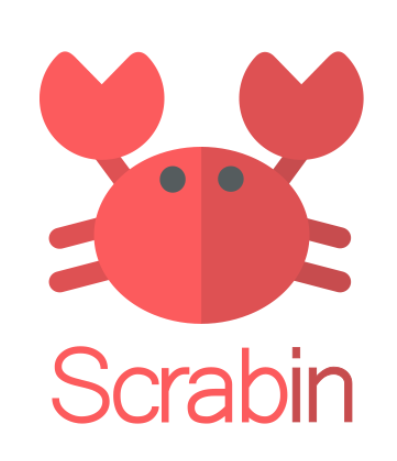 Snov.io
Snov.io bills itself as a cold outreach automation platform that offers a comprehensive set of tools for email marketers, sales professionals, recruiters and business owners. It is capable of integrating with other software such as Zapier and Pipedrive.
Their biggest strength is the CRM they have built in.
Lemlist
Lemlist is another all-in-one cold email software for all salespeople. Schedule targeted email campaigns, including follow-up stages, and ensure that your communications are sent directly to the primary inbox.
Lemlist allows you to generate distinctive visuals in addition to personalized cold emails, which enriches the whole experience.
The configurable landing page feature of Lemlist places it at the top of a list of cold email solutions.
Mailshake
Mailshake is one of the most easy-to-use cold-emailing automation services available. The wide variety of templates makes Mailshake a really good tool to automate cold emails.
Final words on Cold Email Automation
The task of automating cold emails does not mean doing it and forgetting about it.
Another essential task, as we have mentioned several times in this article, is workflow optimization.
Monitoring a good cold emailing automation strategy is much simpler but it is still crucial for it to work properly.
Tracking what works best to boost it and what doesn't work to change it or discard it.
Performing A/B testing may sound too generic, but it is crucial if we want to be close to perfection when executing any emailing strategy.
After all, each audience is different and it is necessary to use customized techniques and strategies for each one.
Everything has an influence, you will not always have the same statistics, we can act on several factors in their environment but of course, we do not have enough power to act on all of them.
For this reason, it is not worth obsessing about creating the perfect email, because it does not exist. In my opinion, you have to change the focus and put it on optimizing processes.
Even the smallest detail matters when sending your emails, make sure you approach the right audience, with the right subject line, a good body text, and close with the right CTA.
Now that you know how to automate cold emails, you have no excuse for using FindThatLead!