Here's the thing. There are hundreds of software sales tools on the market. And it's way too many. In 2016, Accenture published an eye-opening report on this issue. It says that 55 percent of sales reps consider different tools to be more of an obstacle than a facilitator. Apparently, software might distract us from our sales goals. That's why it's important to find and use only the best and trusted tools.
Every once in a while a sales guru or a world-known expert asks social media users what sales tools help them enhance performance. Last year, Brian Tracy, a self-development trainer, inquired his twitter feed on the best productivity tool to stay organized. Earlier, serial entrepreneur Gary Vaynerchuk asked what's the best CRM system out there, for small businesses. You can get some profound insights reading these threads.
However, it's always best to mix your sources before coming to a conclusion. For this guide, we took the time to:
Dig for tips from well-known experts.

Browse reviews from influencers

Explored

app rankings such as GetApp
On top of that, the team at Chanty double-checked top tools for sales. Here's what we found out. Have a nice read!
Talk It Out! Communication Tools Serving Sales Teams
Since team meetings went virtual and exchanging emails is not in vogue anymore, business messengers are definitely on a roll. They might work as a hub for any interactions between team members, while video conferencing tools could be crucial when building relations with clients.
Probably the most popular team messaging app today. It allows sending direct messages, creating channels and private groups, making audio and video calls. Though it might not be the cheapest or simplest communication tool, it gets praised by experts. Slack has dozens of integrations for sales teams with specific tools, such as ProsperLoft, SalesLoft, and ClearBit.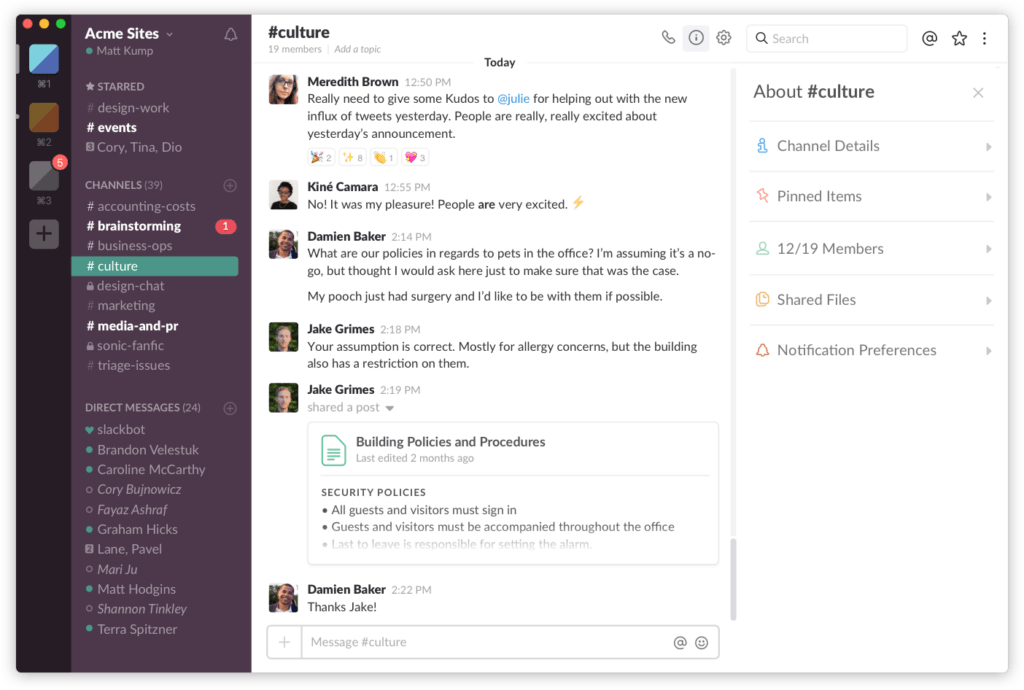 An up-and-coming Slack alternative, Chanty is striving to become faster, simpler, and more agile tool. It features seamless messaging organized in One-to-one, Public and Private conversations. Chanty has a clean interface, convenient search and easy file sharing. It also features unlimited message history (unlike Slack that limits message history to 10K on their free version). You can use Chanty on macOS, Windows, Android, iOS and web apps.
Good old Skype has had a tremendous footprint since 2003. Its electron-built client app has received quite a lot of mixed reviews recently. However, it remains quite popular in the business world. Via Skype, you can have meetings with both your team and your clients. When it comes to video conferencing tools, only Google Hangouts and GoToMeeting hold a candle to it. Skype also features integrations with MS Office apps. All this can speed up the sales cycle and maximize touches with your leads.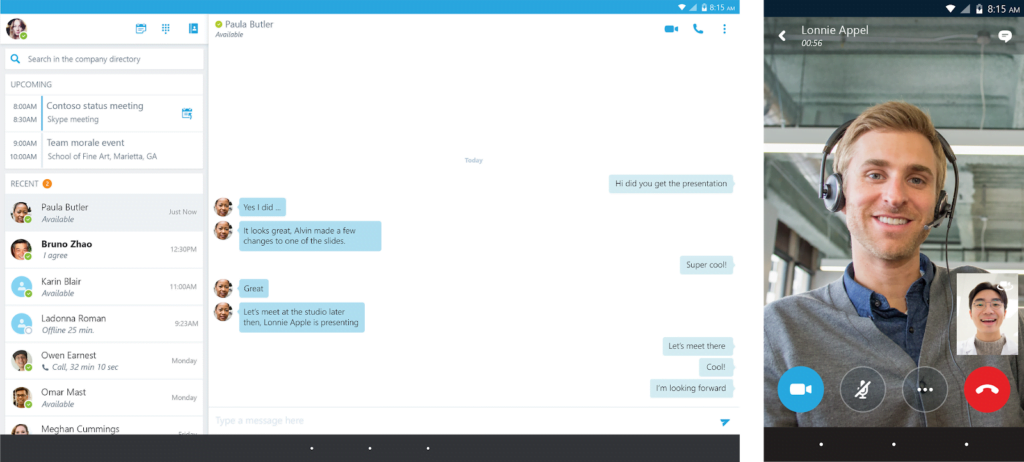 Pitch an Idea, Hatch a Sales Plan
"In the sales world, professionals will be expected to create" – Eilon Reshef, Co-founder at Gong.io.
Eilon suggests that salespeople of the future should be able to offer insights and perspectives to clients' problems. To accomplish this, we definitely need some great sales tools.
In a nutshell, this is a whiteboard that can be used to exchange information. Not only can it serve as a brainstorming tool, but it can work well for collaboration of any kind, such as tracking sales appointments, goals, progress, and results. Some use it to showcase sales data in meetings. Forbes contributor Megan Totka claims RealtimeBoard can supercharge your collaboration. She mentions loads of its built-in extras, like templates, icons and Google Drive integration.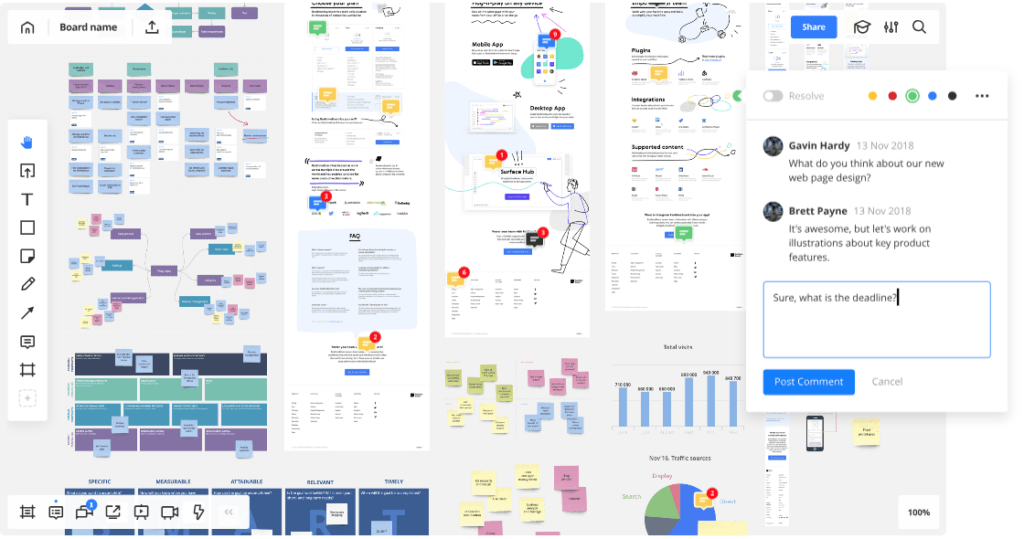 Jotform Sign is an electronic signature solution that allows you to create secure documents and create contracts. Your HR team can find this tool very useful as it helps with the onboarding process and lets you automate your tasks. Create approval flows and add signers to your documents. Access from anywhere and sign documents easily. Choose a template and get match it to fit your branding. Let your leads come to you by embedding your documents on your site and collecting lead information automatically. Track your data on custom-crafted spreadsheets and generate reports to gain insight.

Calendly promises no more email back-and-forth for fixing up appointments. Calendly is one of the popular tools sales teams use for scheduling encounters of any kind –from one-on-one to group meetings. With Calendly, sales reps can set up an appointment on their available dates. Jim Keenan, a prominent sales expert, recommends Calendly as a tool he'd fallen in love. You can also find tips on how to boost sales with Calendly, here.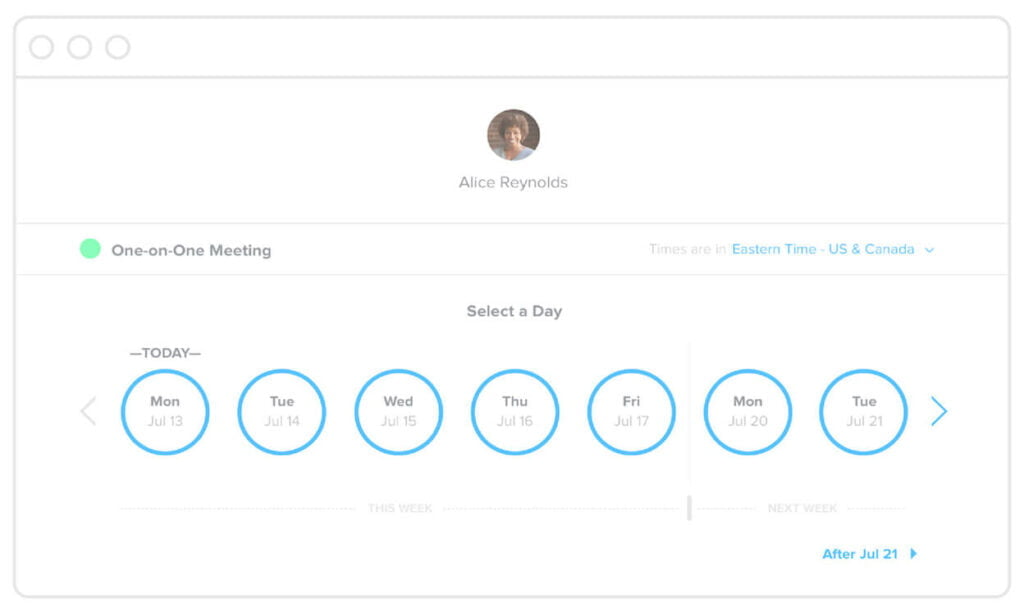 Find That Client, Close That Deal
Brian Sutter, a famous marketing expert, appeals to businesses with a quite obvious, but true message: automate as much as you can. We can't really keep up with every customer interaction. Luckily, there are handy tools to help on that matter.
It's hard to imagine a sales department without a CRM. The question is what kind of software a particular company requires since tools vary greatly. We are featuring Salesforce here because it's one of the most popular CRM platforms. As it is web-based, you can log in from anywhere. It also integrates with multiple third-party applications useful for sales reps. There are many Salesforce alternatives, such as Hubspot, featured by Martin Zwilling, Pipedrive, highlighted by Megan Totka, and Salesmate, suggested by Ann Smarty.
Mailchimp is primarily a marketing tool. But since marketing and sales go hand in hand, it's widely used by salesmen, especially by those working online. It's a popular service that helps you craft sales campaigns. Some of its most popular features are A/B testing, geo-targeting, and spam filter diagnostics. Of course, there are many other email marketing services. CampaignMonitor and Emma are popular alternatives.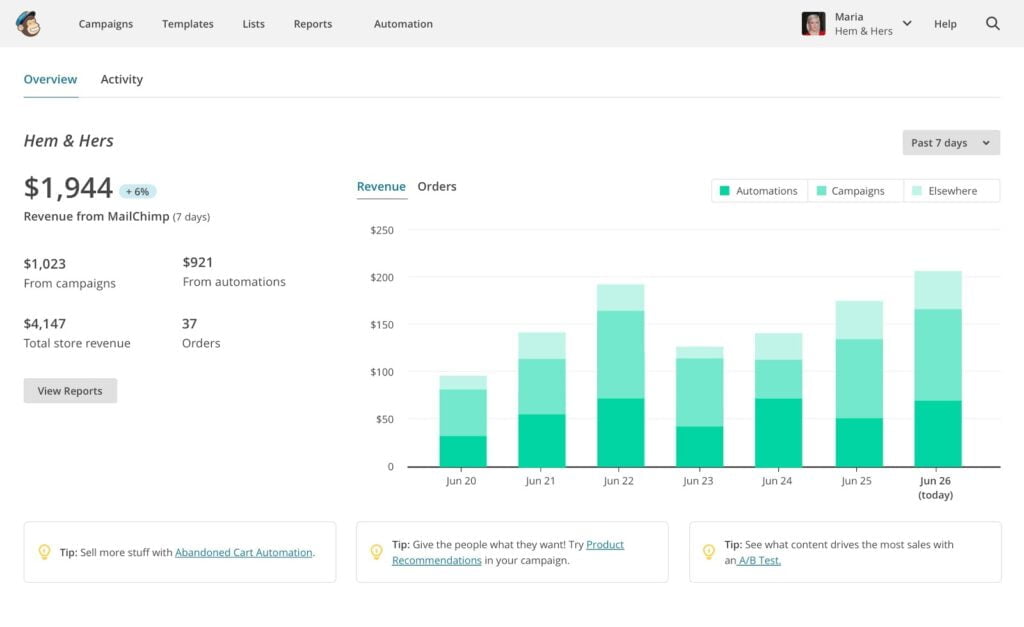 Lead generation might be the biggest issue for a salesperson. FindThatLead, for its part, is a clear response to this challenge. Use FindThatLead to build up a list of potential clients and do some cold emailing. All you have to do is fill in your lead's name and company domain, and you can get anyone's corporate email. All the emails come validated but if you want to prove a specific email is correct, you can use the 'Email Verifier' tool to be sure.
Geoffrey James, the man behind Sales Source, cited a study that shows that making your proposals and contracts available online can increase close rates by 18%. That's a great motivation to use document automation software! PandaDoc allows clients to view and sign proposals online. You'll get alerts when prospects look at your contract, proposal, or quote. Jill Konrath also recommends PandaDoc as a tool that increases close rates.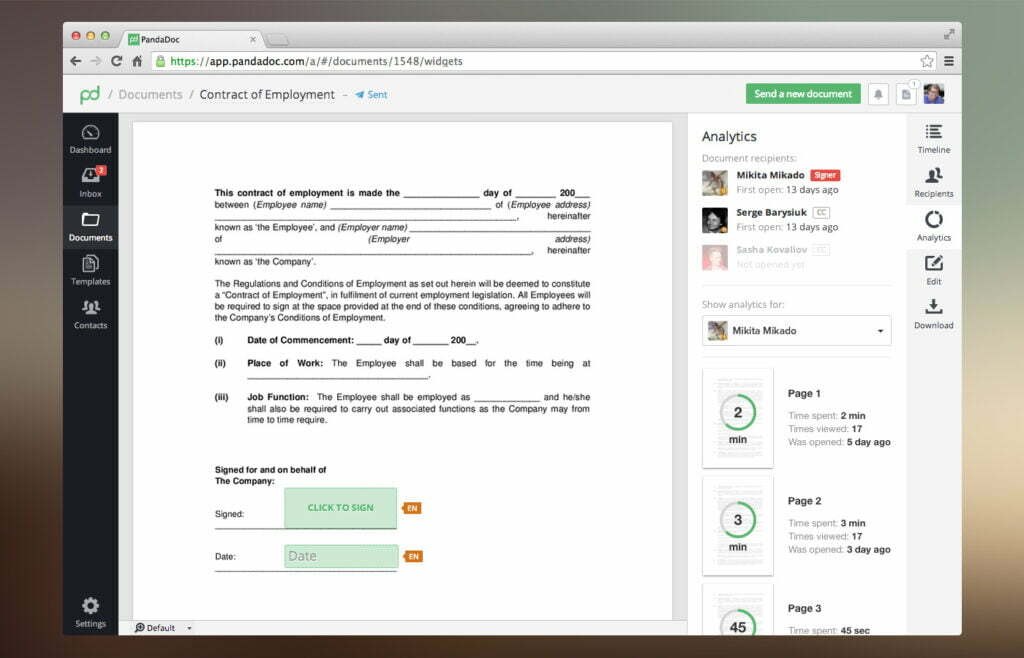 Image source
Conclusion
Anthony Iannarino wants us to believe that the modern salesperson isn't digital. Though ask. Since we live in the digital age we simply can't do without modern, computer-based sales tools. It's important for sales managers to explore all of their options so that they can sift through the frills and find the tools that are right for their teams.
Business messengers and video conferencing tools allow communication without a hitch. Whiteboards like RealtimeBoard can ignite creativity sparks. Project management and planning tools can greatly facilitate work.
There are multiple CRM systems like Salesforce and email marketing systems. Lead generation tools are rapidly becoming a must for any team. Finally, as we all live in the digital era, it's easier than ever to close your deals online with tools like PandaDoc.
Professor Terri L. Griffith, Ph.D. offers a very simple piece of advice on how to choose the right software tool: try it out! She suggests we should "stop, look, and listen" to its impact on our sales." Let's give it a go!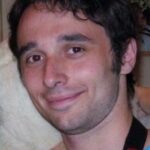 Author bio: Aleksey Chepalov is a part of the marketing team at Chanty – a simple AI-powered business messenger and a single notification center. This powerful and free Slack alternative is aimed to increase team productivity and improve communication at work. Aleksey is keen on such topics as marketing, SaaS challenges, and personal growth.