Black Friday is here, and it's not just about cheap TVs or phones.
For businesses, it's a chance to buy software that can help them work better and save money. We see a lot of deals out there, but which ones are good?
Well, here we've looked at many deals and picked the best SaaS ones to help your business do more for less.
Keep reading to find out the Best SaaS Black Friday Deals that can make a real difference for you.
Must-Have SaaS Deals for Black Friday 2023
As Black Friday approaches, the internet FLOODS with deals. But not all deals are worth your time.
In this section, we dive into the SaaS deals you can't afford to miss. These are the tools that will give your business a real advantage, without breaking the bank.
Whether it's automating tasks, managing customer relationships, or boosting your marketing, these deals are the real deal for your business needs this year. Let's get straight to what these must-have SaaS deals are.
Best Black Friday Tool Deals 2023
1# FindThatLead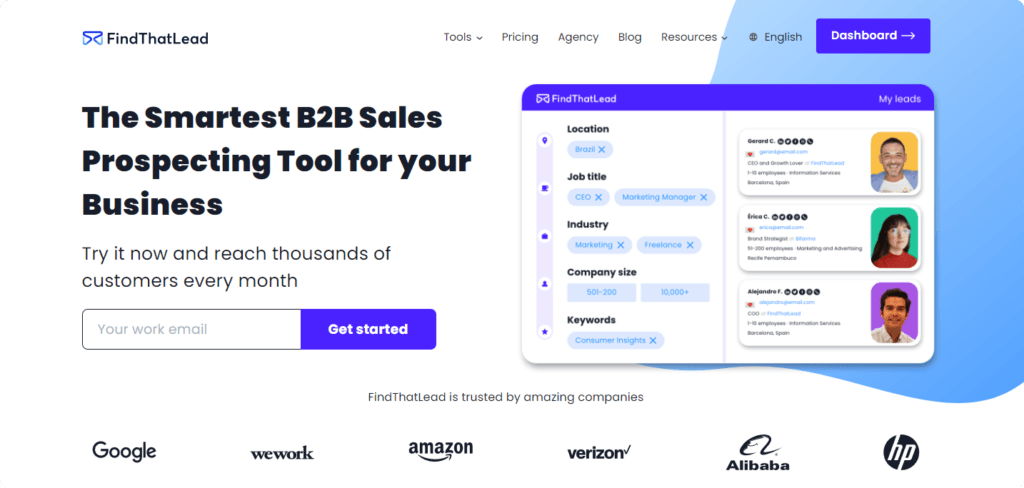 FindThatLead is your go-to lead generation assistant that streamlines finding and verifying contacts to a few simple clicks. It's like having lead generation on autopilot.
Key Features:
LinkedIn integration with a Chrome Extension for easy lead capture
Automated extraction of verified emails directly to your list
Prospector tool for pinpointing ideal customers with smart filters
Email Sender tool for crafting and scheduling messages with AI assistance
Robust metrics to track the success of your outreach campaigns
Versatility across platforms, not just LinkedIn, for comprehensive lead sourcing
Integration with popular CRM systems and a integrated CRM
Black Friday Deal:
Discount: 50% off any FindThatLead plan, forever.
Coupon Code: BF2023.
Validity: November 20th to December 2nd, 2023.
How to Claim the Deal: Enter the coupon code at checkout when you select your desired plan on the pricing page.
Deal Link: Get the Deal Now
2# Scrab.in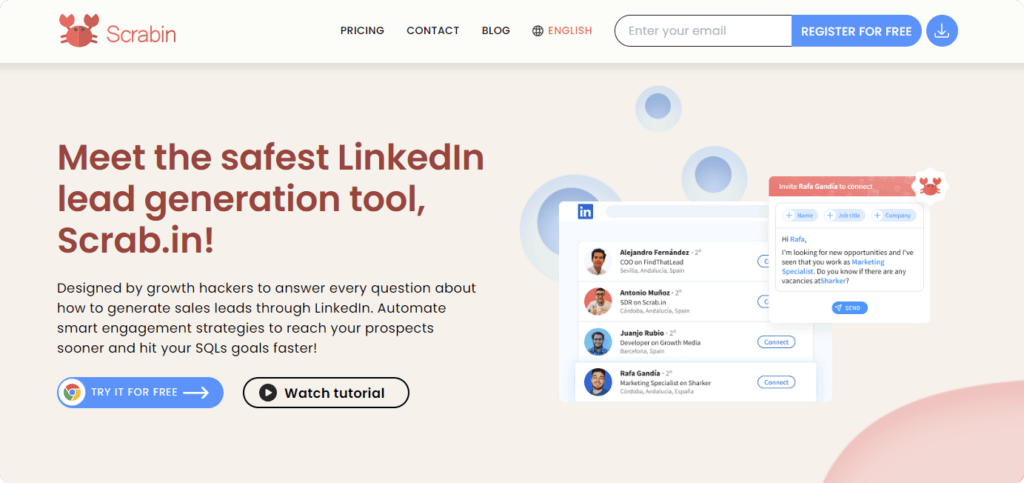 Scrab.in is an automation wizard for LinkedIn, designed to enhance your lead generation without the grind. Just a few clicks and you're set to connect with prospects and grow your client base—all directly from your LinkedIn profile.
Key Features:
Automated Connections: Automatically connects with profiles you visit, expanding your LinkedIn network effortlessly.
Group and Event Messaging: Send messages to LinkedIn group members and event attendees without needing a prior connection.
InMail Automation: Utilize Scrab.in to automate sending InMail messages, maximizing your LinkedIn messaging capabilities.
Automated Follow-Ups: Set up follow-up messages to keep your leads engaged and improve conversion rates.
Profile Activity Automation: Auto-like, auto-comment, and auto-endorse skills to maintain an active and engaging LinkedIn presence.
ChatGPT Integration: Incorporate AI-driven interactions to personalize your LinkedIn activity and outreach​.
Black Friday Deal:
Discount: 50% off any Scrab.in plan, locked in for life.
Coupon Code: BF2023.
Validity: November 20th to December 2nd, 2023.
How to Claim the Deal: Use the provided coupon code at checkout when choosing your plan on the Scrab.in pricing page.
Deal Link: Secure Your Discount
3# Sender.net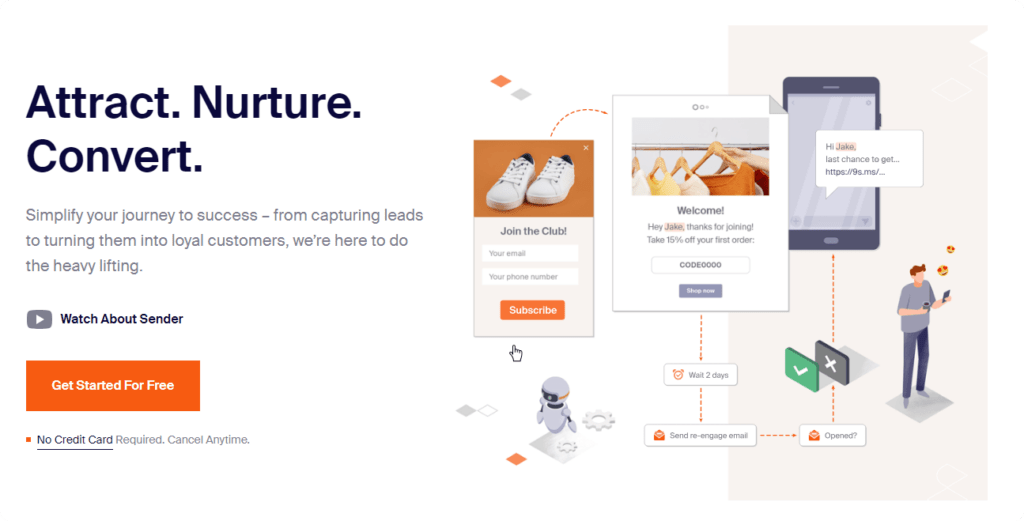 Sender.net is an all-encompassing platform that elevates your marketing campaigns to new heights. With a focus on efficiency and user-friendliness, Sender.net offers a suite of features that cater to both novices and seasoned marketers alike.
Key Features:
Email and Text Marketing and Automation: Craft engaging campaigns with ease using the intuitive drag-and-drop email designer. No need for advanced coding skills – just select, customize, and send.
Marketing Automation Workflows: Streamline your campaign workflow, allowing for more strategic focus and better performance management.
High Deliverability: Trust in a robust system that ensures your messages land in the inbox, not the spam folder.
Personalization and Segmentation: Target the right people with tailored messages that resonate, driving up engagement and conversion rates.
Analytics and Reporting: Get detailed reports on your campaign's performance, identify trends, and measure the return on investment (ROI) with precision.
A/B Split Testing: Test various elements of your campaigns to discover what works best and refine your approach for maximum impact.
Black Friday Deal:
Offer: 20% OFF any plan (monthly or yearly).
Promo Code: PARTNER20.
Validity: Until November 27th.
How to Claim: Enter the promo code when choosing your plan on the pricing page.
Deal Link: Get the Deal Now.
4# ControlHippo

ControlHippo is an omnichannel shared inbox that allows businesses to manage customer communications from various channels, such as email, social media, chat, and more, in a unified manner.
It enables seamless collaboration among team members and ensures consistent, efficient customer support and engagement across multiple channels.
Black Friday Deal:
Offer: 20% off on all individual plans.
Promo Code: BF20.
Validity: Offer valid until November 24th, 2023.
How to Claim: Enter the promo code when choosing your plan on the pricing page.
5# Brand24
Brand24 gives businesses the superpower to hear what people are saying about them online. It uses AI to monitor social media chatter about your brand, products, and competitors, offering valuable customer insights and sales leads.
Key Features:
Mentions Feed: Quickly interact with an organized stream of your brand mentions.
Discussion Volume Chart: Visualize the ebb and flow of conversations about your brand.
Marketing Analytics: Gain actionable insights to inform data-driven decisions.
Influence Score: Identify and evaluate the authority of those talking about your brand.
Sentiment Analysis: Understand the mood behind the mentions for strategic response.
Alerts: Stay on top of significant changes in the quality and quantity of brand discussions with alerts.
Data Exporting: Easily export data into reports and infographics for further analysis.
Filtering: Tailor the information to your needs with advanced filters.
Black Friday Deal:
Discount: 50% off any plan for the first 3 months
No promo code needed—the discount is applied automatically
How to Claim: Simply sign up through the Brand24 Pricing Page
Deal Link: Get the Deal Now
6# MySignature
MySignature is all-in-one email signature and email tracking platform. It allows you to easily create professional email signatures and make your business emails stand out from the crowd.
Key Features:
Customizable signature templates
Easy integration with major email clients
Analytics to track signature performance
Tools for brand consistency across a company
Black Friday Deal:
Discount: 50% off for the first payment for all yearly plans with discount
Coupon Code: BF2023MS
Validity: November 20-30
How to Claim: Enter the coupon code when you sign up for a yearly plan
Deal Link: Get the Deal Now
7# Newoldstamp
Newoldstamp is the leading email signature management platform that empowers to effortlessly design and implement brand-consistent signatures across the entire organization.
Key Features:
Central management of company email signatures
Interactive banners to promote offers and news
Signature templates to maintain brand identity
Integration with popular email platforms
Black Friday Deal:
Discount: 25% off on any plan (recurring discount for all next payments)
Coupon Code: BF2023NOS
Validity: November 20-30
How to Claim: Use the coupon code at sign-up
Deal Link: Secure Your Discount
8# BoldDesk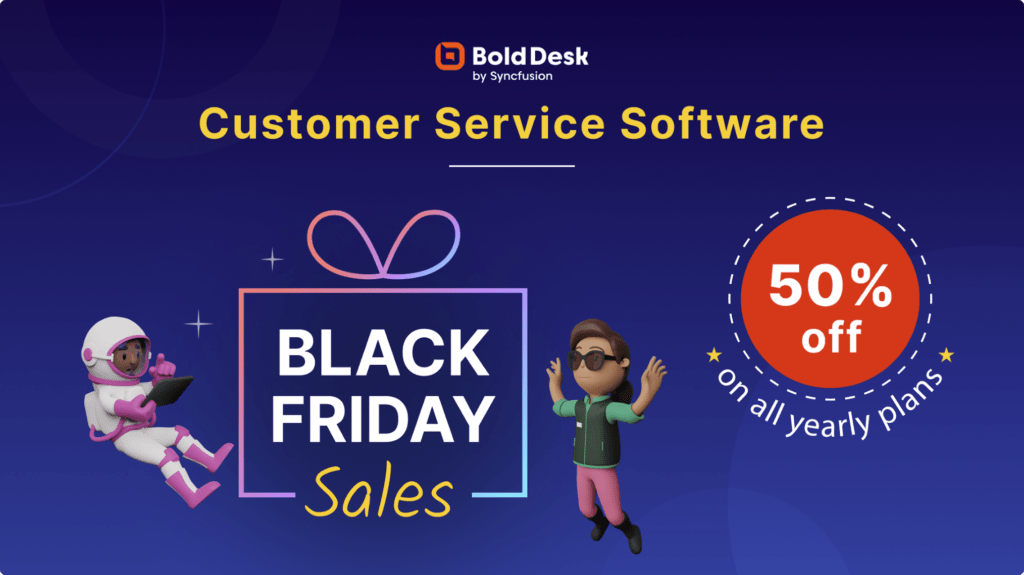 BoldDesk is an efficient customer service software that offers outstanding customer support and knowledge base solution through a user-friendly interface, automation tools, and extensive reporting, making it perfect for enhancing customer service operations.
Key Features:
Ticketing System: BoldDesk provides an efficient end-to-end ticketing system for support teams, streamlining customer service operations.
Knowledge Base: It includes self-service knowledge base software, serving as a central repository of information for customers.
Automation: BoldDesk allows for the automation of repetitive tasks, saving valuable time.
Customization: The platform can be customized to fit the specific needs of a business, ensuring a tailored experience for users and customers alike.
Black Friday Deal:
Discount: 50% off on all yearly plans
Coupon Code: BLACKFRIDAY50
Validity: November 1 – December 5, 2023
Deal Link: Get your discount
9# Jotform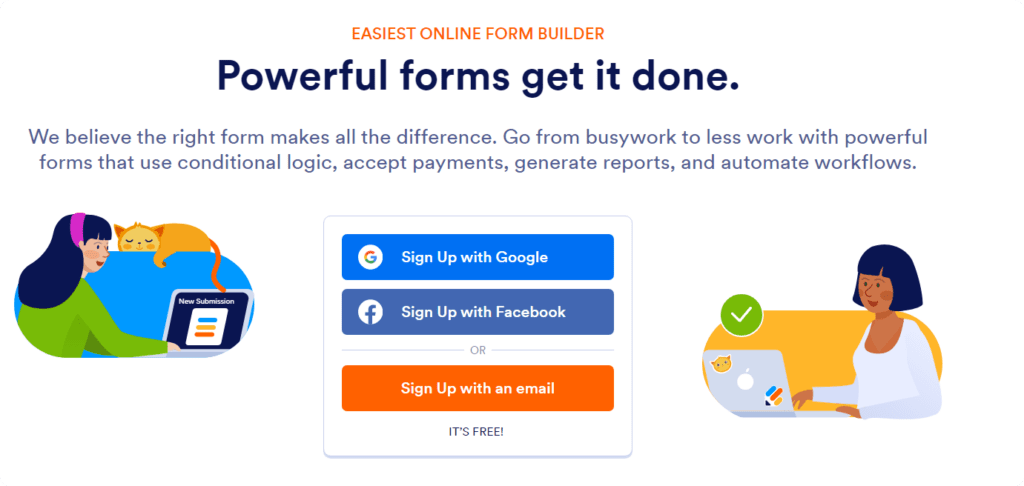 Jotform is an all-around automation platform that allows users to create forms, surveys, apps and e-signature documents without any coding skills using its drag-and-drop interface. It offers a number of handy features and a wide range of integrations. It also allows users to create automated workflows and analyze their data.
Key Features:
Smart forms with conditional logic.
Multilingual support and offline forms.
Built-in analytics and reporting tools.
Data import, autoresponders, and scheduled reminders.
Black Friday Deal:
Discount: Get 50% off your Jotform annual plan upgrades during Black Friday!

Coupon Code: No needed
Validity: November 20 – November 26, 2023
Deal Link: Get your deal
10# CallHippo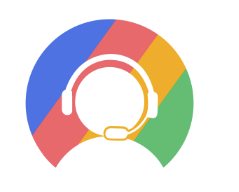 CallHippo is a leading virtual call center solution catering to businesses of all sizes. With tailored features for enhancing customer experiences and empowering sales teams, CallHippo integrates seamlessly with over 100 applications, such as Shopify, Zapier, Freshdesk, and HubSpot, automating your call center operations.
Key Features:
Black Friday Deal:
Discount:

Save 15% on the "

Silver Plan

" for the

Annual Plan

this Black Friday!

Coupon Code:

Reach out to marketing@callhippo.com for your coupon code.

Validity: Till November 24th!
11# Linkhouse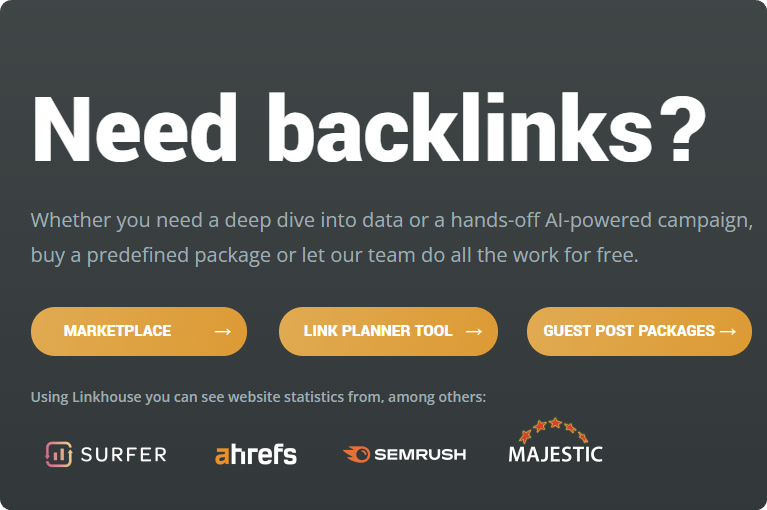 A content marketing and link building platform that saves thousands of hours of work each month for specialists dealing with content publication. With a database covering nearly 70,000 websites from Poland and dozens of other countries, it offers the largest selection on the market. For 9 years, it has been helping companies of all sizes, from SMEs to leaders of the Polish e-commerce market.
Key Features:
Extensive Database: Access to nearly 70,000 websites globally, providing a vast selection for content publication.
Time-Efficient: Streamlines content marketing and link building, saving thousands of hours for specialists.
Market Leader: Offers the largest selection in the market with a proven track record over 9 years.
Versatile Clientele: Caters to a wide range of companies, from SMEs to leading Polish e-commerce businesses
Black Friday Deal:
Discount: Up to 60% off selected guest posts and links insertions.
Validity: November 13 –  November 27th
Deal Link: You can view all special offers in the Linkhouse Marketplace by clicking on the special Black Friday & Cyber Monday button.
12# QR Diffusion – QR Code Generator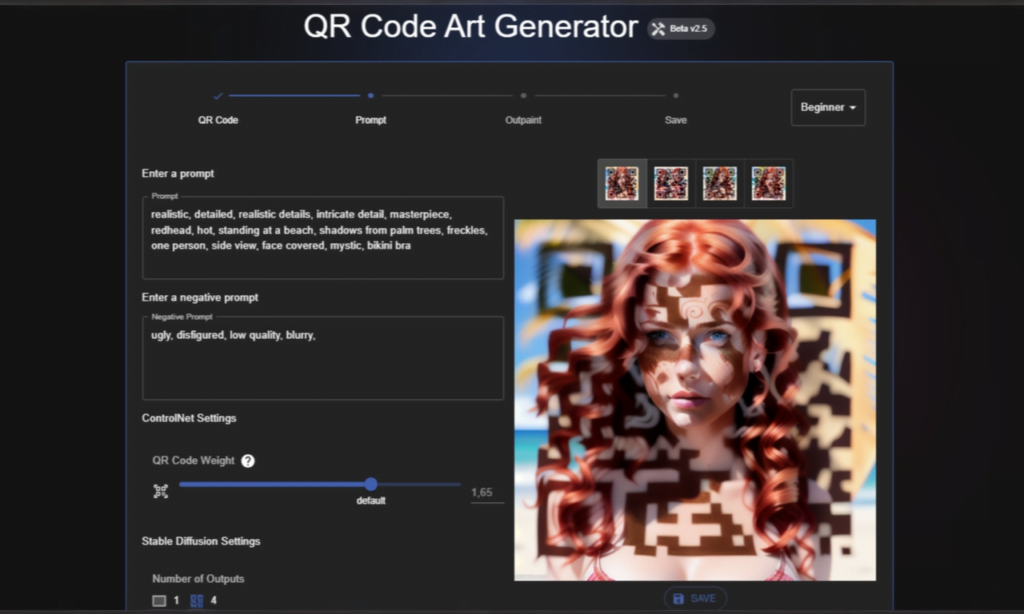 Transform ordinary QR codes into stunning artwork with our AI-powered platform.
Key Features:
Use AI to put art in your QR's
Ultimate personalization
Black Friday Deal:
Discount: 50% Off All Plans
Coupon Code: BFCM2023
Validity: November 12th –  December 1st
Deal Link: Redeem it here!
13# HelpCrunch – Live chat, chatbot, shared inbox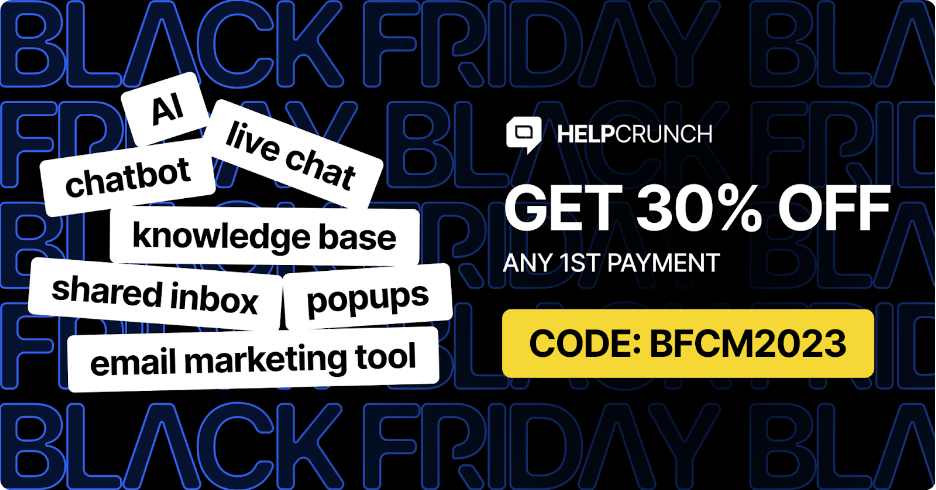 HelpCrunch is an AI-powered platform for building customer relationships.
The software offers tools for customer service automation with live chat, chatbots, knowledge base, and shared inbox which unifies all communication channels in one place (chat on the website, chatbots, email, and messengers). Plus, marketers can leverage additional HelpCrunch features like email marketing automation and popups for higher conversions and increasing sales.
Black Friday Deal:
Discount: 50% Off All Plans
Coupon Code: BFCM2023
Validity: Until November 27th
Deal Link: Redeem it here!
14# Cloudways

Cloudways
turbocharges your digital agency, ecommerce store, or online business with an incredibly fast, secure, and simple cloud hosting platform backed by 24/7 expert support.
Black Friday Deal:
Discount: 40% OFF for 4 Months on all hosting plans + 40 free migrations
Coupon Code: BFCM4040

Validity: 13th November – 1st December
Deal Link: Redeem it here!
15# Planly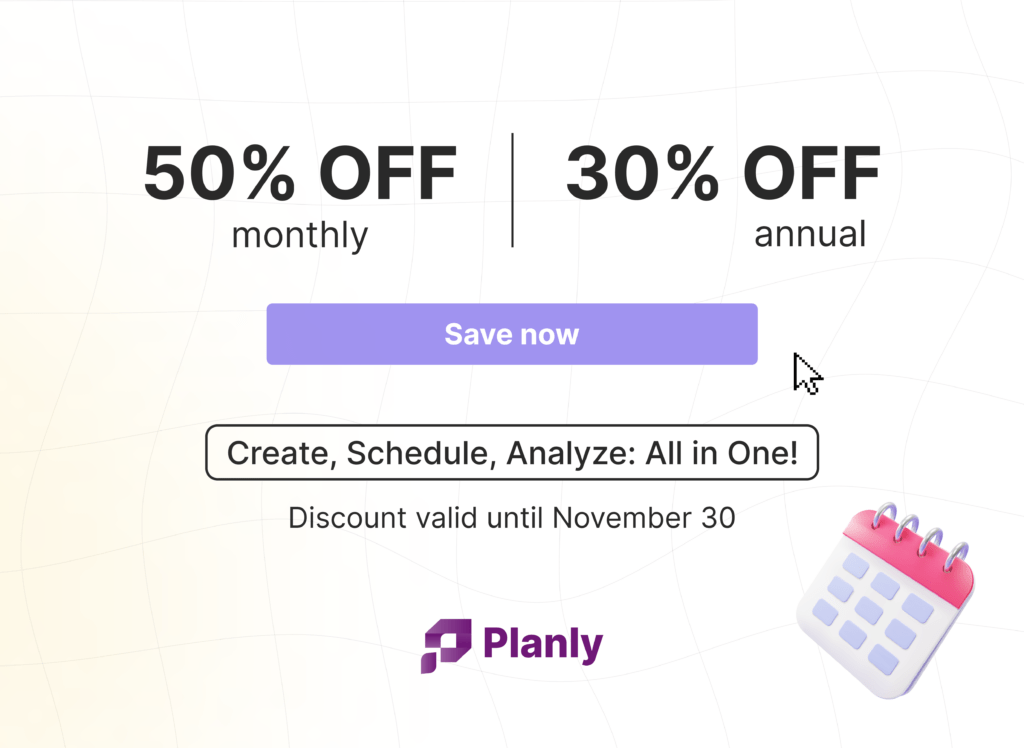 Planly is an all-in-one social media management tool, thanks to which you can easily manage your social media profiles across 7 platforms: Instagram, TikTok, LinkedIn, Facebook, Pinterest, Twitter, and Mastodon. It offers the following innovative features – scheduling posts via multiple platforms, AI-generated captions, hashtag suggestions, optimal posting times, comprehensive analytics, a unified digital portfolio feature called Addto.bio, and seamless integrations with Unsplash, Dropbox, and Google Drive. Thereby, Planly simplifies social media management, enhances engagement, and offers convenient content creation and distribution.
Black Friday Deals: 50% OFF for the first month subscription and 30% OFF for annual subscription.
Deal URL: https://planly.com/pricing/
Offer Validity: From November 20th to November 30th
16# FS Poster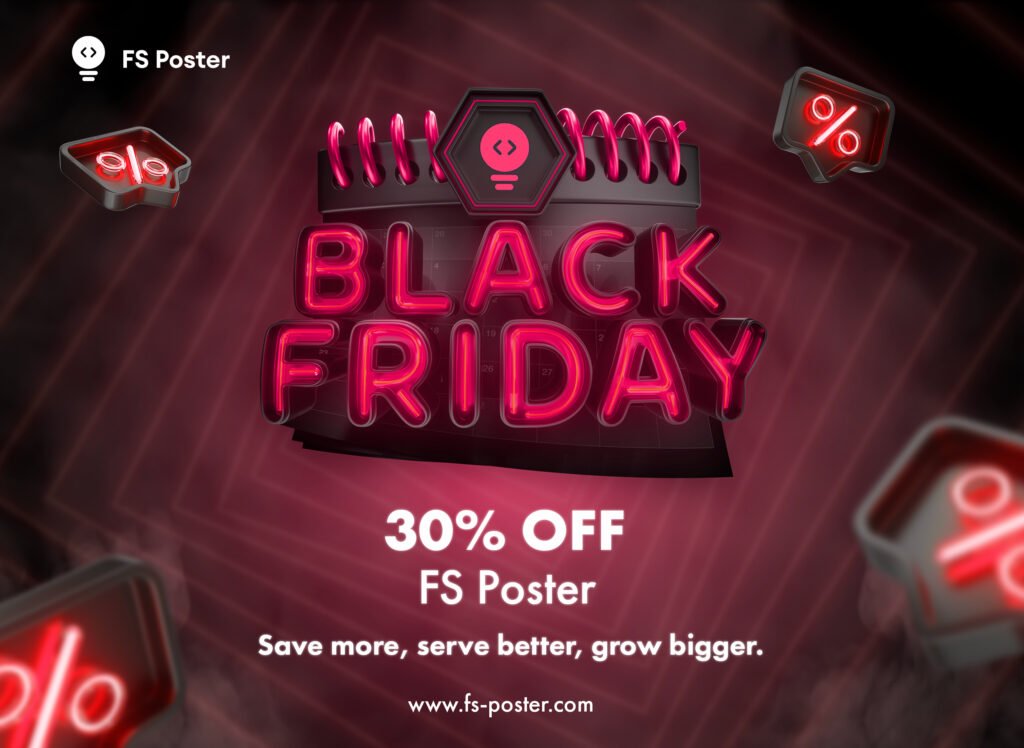 FS Poster is your all-in-one tool for streamlined and effective WordPress social media management, designed to make your online presence truly shine. With this innovative WordPress plugin, you can effortlessly publish a variety of content, including posts, images, videos, and more, on a whopping 21 of the most popular social networks and services, all directly from the comfort of your WordPress dashboard.
Black Friday Deals: 30% OFF for the lifetime.
Deal URL: https://www.fs-poster.com/
Offer Validity: From 20th November to 2nd December
17# Cheqmark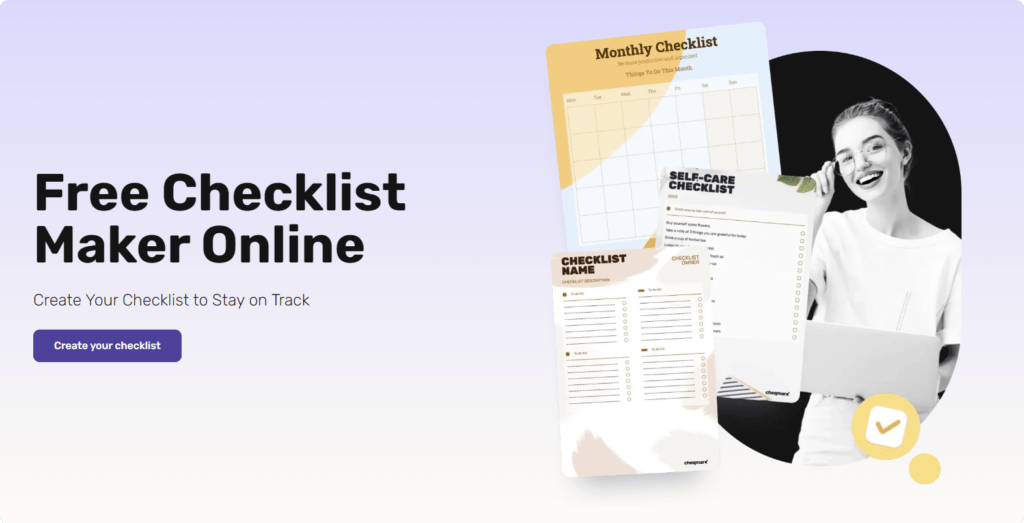 Cheqmark is an ultimate free checklist maker tool that has been designed to elevate daily routines and revolutionize your approach to productivity. Craft your own designs and save them to your personal collection! We have lots of templates such as trackers, checklists, calendars, trackers, and more.
Black Friday Deal:
For those looking for long-term organization, Cheqmark, a checklist maker tool offers an exclusive Black Friday 40% discount on a yearly subscription for Premium features (all Premium templates included).
Deal URL:  https://cheqmark.io/pricing
Code: BF2023CQM
Offer Validity: From 10th November to 5th December
18# Nicejob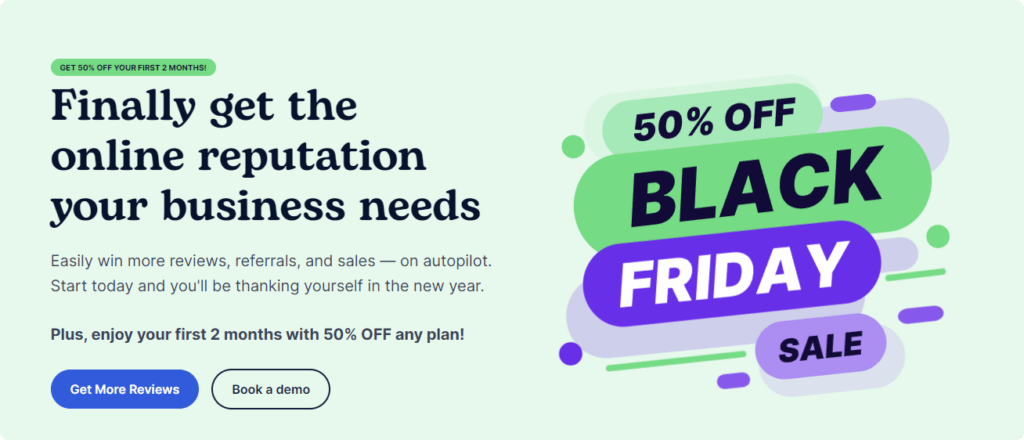 NiceJob simplifies the process of garnering reviews, referrals, and sales, essentially putting your reputation marketing on autopilot.
Black Friday Deal:50% off your first two months for any subscription plan.
Deal URL:  https://get.nicejob.com/black-friday
Offer Validity: From 17th November to 1st December
19# Weblium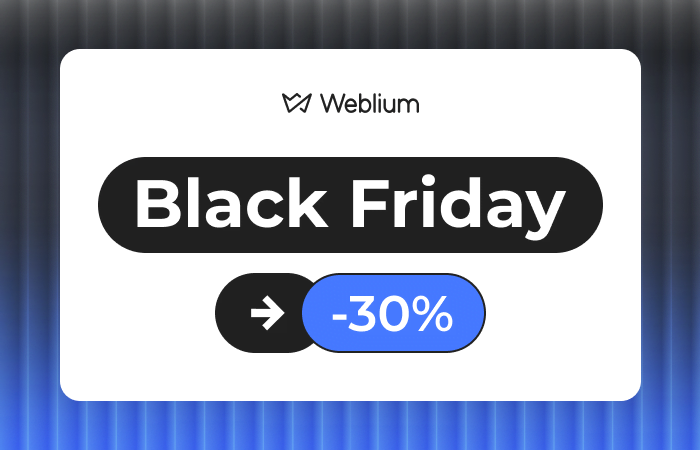 Weblium is a website builder to turn your ideas and conceptions into a ready-to-use functional site. With the assistance of our builder, you can create different types of websites and edit them at any time, adding more content. While integrations with different payment systems and built-in CRM will help you bring your business online, a flexible editor will be an advantage for designers and marketers.
Black Friday Deal: 30% off the annual Pro plan
Deal URL:  https://weblium.com/
Offer Validity: From 21th November to 30th November
20# Narrato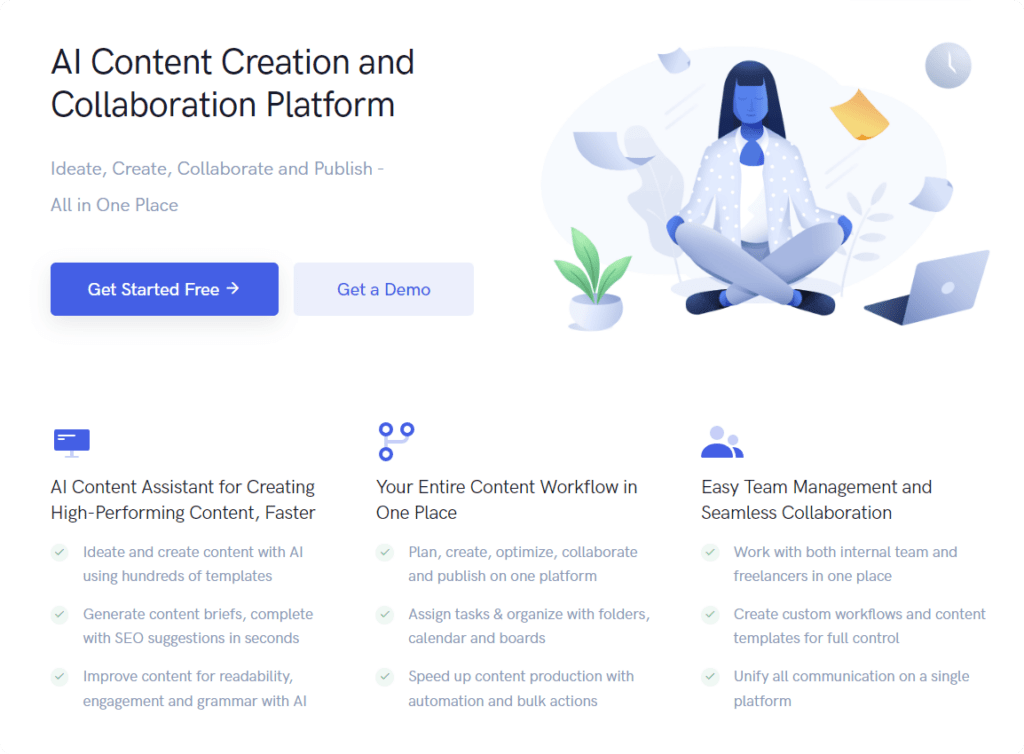 Introducing Narrato – your ultimate AI content creation and marketing solution. With a vast array of AI and automation tools at your disposal, crafting exceptional content has never been easier. But Narrato is more than just your average AI content generator. It's a full-fledged AI content workspace where you can unleash the power of AI and automation to brainstorm, create, collaborate, and publish seamlessly.
Black Friday Deal: 30% off for your first year on Narrato Workspace
Coupon code: BFCM23NRT
Deal URL:  https://narrato.io/
Offer Validity: From 19th November to 3rd December
21# Booknetic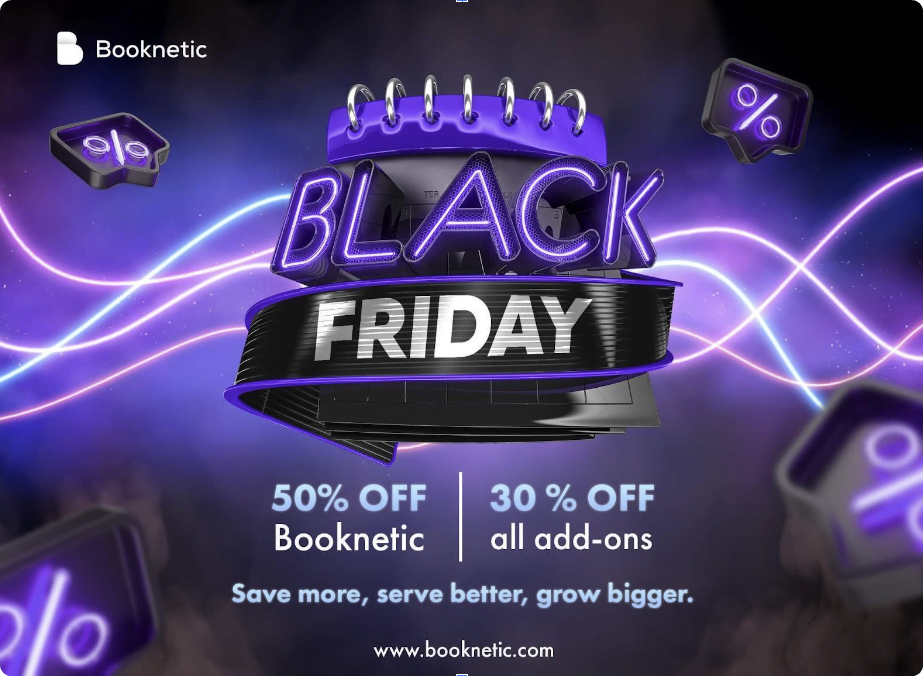 If you are managing a small business, Booknetic is the right solution for you. It has an extensive feature set and a proven track of great support. You just set it up and forget it ever existed. This plugin accepts bookings, adds it to your calendar, creates waiting lists, sends automatic reminders to people, and even allows you to see how different branches are doing from its integrated dashboard.
Black Friday Deal: 50% OFF for the lifetime and %30 OFF for all add-on
Deal URL:  https://www.booknetic.com/
Offer Validity: From 20h November to 02nd December
22# SSL2BUY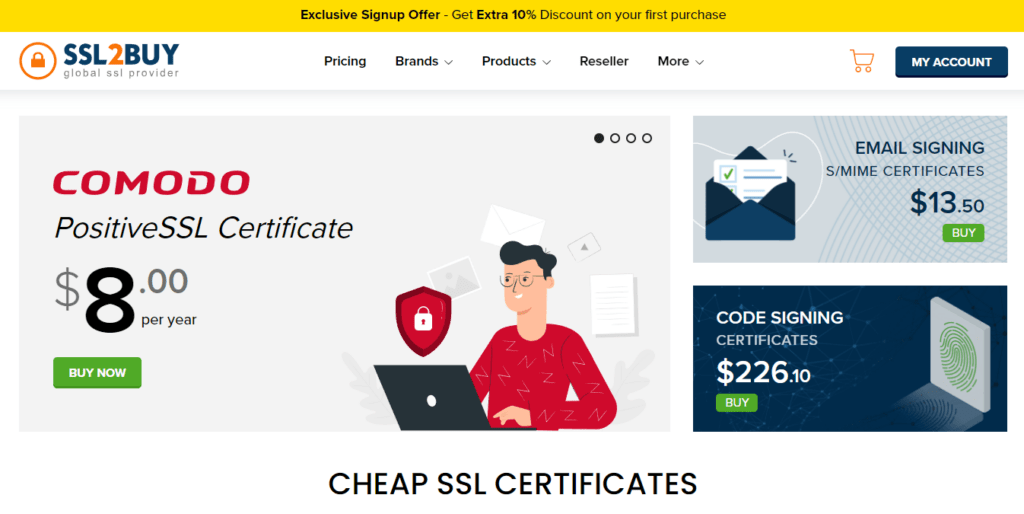 SSL2BUY provides a variety of affordable SSL certificates for businesses and individuals. It is an authorized reseller of Sectigo, Digicert, Comodo, RapidSSL, AlphaSSL, GlobalSign, GeoTrust, Thawte, and other leading certification authorities of the world. These certificates are designed to create a secure environment across single/multiple domains and subdomains.
Black Friday Deal: UPTO 85% Off on SSL Certificates + an additional 10% on your first SSL purchase

Tips for Scoring the Best SaaS Black Friday Deals
Getting the best deals it's about being smart. Here's how you can make sure you get the best SaaS deals this Black Friday:
Start early for better selection
Look for Black Friday announcements ahead of time. This way, you can compare different software options and decide which ones you really need. Early research also helps you to know when to expect sales to start, so you can be ready to buy as soon as deals go live.
Segment your search for personalized offers
Narrow down your search to the types of software that match your business goals. For example, if you're looking to enhance customer service, focus on CRM software deals. This makes your search more efficient and the deals you find more useful.
Analyze the type of software you need
Assess your current software and identify any gaps or areas for improvement. This helps you make a list of priorities and ensures you invest in software that will make a significant difference in your operations.
Check that it is a good tool
Don't just take a company's word for it. Read user reviews and industry ratings to ensure the software is both high-quality and suitable for your business needs.
Check the real savings!
Sometimes, a discount isn't as beneficial as it seems. Compare the discount price to the original to see how much you're actually saving. Also, consider the long-term value the software will add to your business, beyond just the initial cost.
Best Black Friday Software Recap
In this post, we've explored the top SaaS Black Friday deals that can give your business a significant upgrade.
We've shared tips on how to find and choose the right deals, ensuring that you get not just a good price, but a great tool that meets your needs.
From starting your search early to confirming the true value of a discount, these steps are designed to guide you in making smart, informed decisions.
Remember, the goal is to find software that offers real benefits to your business at the best possible price. Keep these tips in mind and you'll be set for a successful Black Friday.