So you have decided which product/ service you want to market. Now that your business is ready to go to the market, what should be the very first step you take? 
Whether you're the founder, marketer or the sales professional wanting to get actual users for that product/service, the first thing you need to do is define target audience clearly. And by that we mean, who the ideal user of your product/ service is. 
This is important because it impacts every little aspect of your marketing and sales strategy. Right from how you name your product/ service, what you highlight about it to which industry will see the most value in it, everything depends on this one little detail!
"Unless you understand your customers – deeply and genuinely – you cannot truly serve them." 
Rasheed Ogunlaru 
That's why in the first lesson of the FindThatLead Bible, we're going to explain how to define target audience and then, nail your messaging. Keep it in mind, this is the bible used by more than 50 lead generation agencies in the world.
Define target audience
(I) Identify what your business really has to offer
First things first. Before you get down to identifying who's a suitable target audience for your product/service, let's talk about what you bring to the table.
And no, we're not talking about the offer or discount you're running – we're talking about the solution that you're trying to sell. 
The best way to do this is to write down answers to these three questions:
What's your core offering? 
This should answer what your product/ service enables a customer to do from an upfront solution point of view. 
For example, Buffer offers its customers the ability to schedule social media posts for a number of days on a single dashboard.
Who would benefit from what your offer?
Now that you know what solution/ service you're taking to the market, think about who it adds value to the most. 
Taking the example of Buffer again. The product clearly targets customers who are managing multiple social media accounts and need to keep them active on a regular basis. So they're looking at solo business owners or social media marketers/ managers.
What pain points does your offer address? 
Be it a product or a service, identify what is it about the offer that will make the customer feel they absolutely need it. There has to be a pain point that you address. 
Again, in the case of Buffer, the person handling multiple social media accounts often struggles to make timely posts. Switching from one platform to another, typing out the same post again and again is not just time consuming, but also irritating. And Buffer's solution, addresses exactly that! 
(II) Identify your competitors, monitor what they're doing and find your differentiator 
Once you know what you're offering and what pain points you're wanting to address, the next step should be identifying who else has a similar offer to make! Worst case scenario, the same offer. 
Identify your competitors in the market and get ready to go into the trenches to find out what's working for them, and what's not. 
Start define target audience by looking at their website, social media channels and their ongoing ads to take note of the messaging they're using. Also take note of the smallest of things like the graphics they're using to appeal to the audience, the offers they have been making and even the way they reply to comments or messages.  
Now you can't possibly do this all on your own. So, get tools like SEMrush in your team! 
They'll give you insights on what keywords your competitors are targeting, what channels are driving the most traffic to them, what ads they're running and even platforms that they're getting referral traffic from. 
For example, if you had a social media scheduling tool, you'd want to know what Buffer was doing. So you take their URL and run an analysis on SEMrush. 
The overview report gives you a rundown of the keywords they're ranking for, the backlinks and more. And the Market Explorer dashboard shows you their traffic generation strategy and their growth by sources. Here's a snapshot from it:
Now based on the reports, conduct an analysis with your marketing and sales team to identify your product/ service differentiator. 
We like using this product differentiator matrix every time we release a new feature. In this example though, the matrix is to find the differentiator for a 'slide'. 
At this point, you should have at least one and a maximum of three product/ service differentiators. This gives you the ability to test your marketing and sales campaigns with different messaging, tapping into different market opportunities.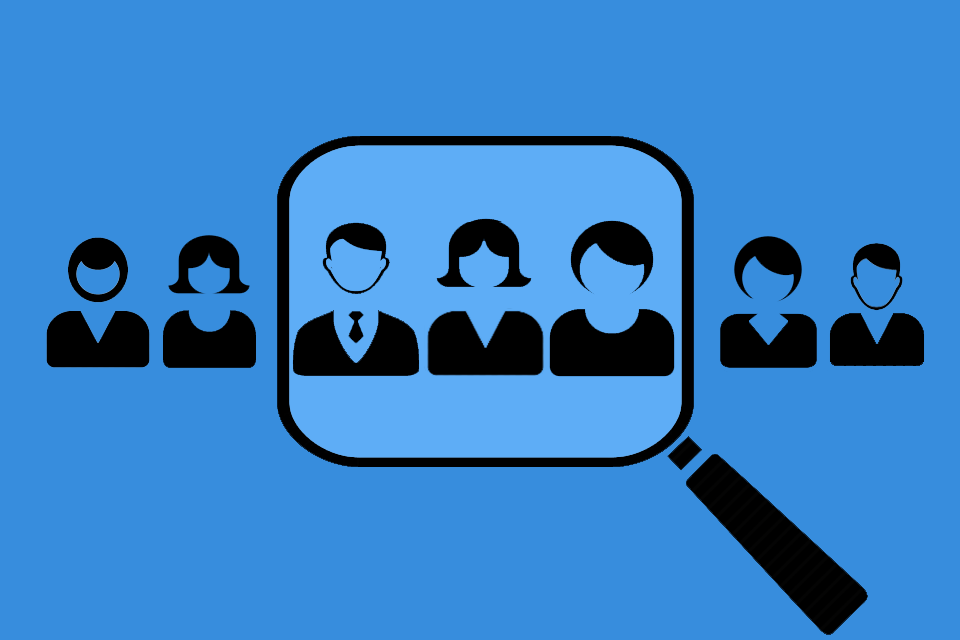 (III) Document your customer personas 
You know what you're taking to the market. You also know what your competitors are doing and who they define target audience. Now with all those key data points in place, it's time to define target audience to the T!
And by that we mean creating what most marketers and salespeople dread – customer personas. 
Personas are basically figment characters from your imagination. But you define them just as you would a friend living next to you. 
Right from demographics, interests, preferences, purchasing power, challenges, solutions they're using and those they're looking for, your personas need to cover every single detail. 
To make this exercise simpler, use Make my Persona by HubSpot. The tool takes you step-by-step through the process of defining your ideal customer. But remember, every persona you create needs to have at least one thing different about them. 
For example, a social media manager would have a team under them. But a social media marketer might not – add these little details to get closer to understanding your persona's challenges. 
The idea is to be able to have at least 2-3 clear customer personas that your marketing and sales team should be chasing. It should serve as a go-to guide when it comes to defining who your ideal customer is. 
(IV) Optimize your personas with existing customer data 
Now that you have your customer personas ready based on market and competitor research, it's time to give them a final touch. 
Look into your existing customer base – even if that includes 2 customers. Identify which customer persona are they similar to and use data from your interaction with them to improve upon the personas you created. 
Remember that when you're creating personas, don't spread yourself too thin. Focus on two to three types of customers only to keep your efforts aligned across marketing and sales.
Create your kickass value proposition 
The value you bring to the table. Check. ✅
Competitor analysis. Check.  ✅
Your product/ service differentiator. Check.  ✅
Customer personas. Check! ✅
Now, it's time to create the value proposition that you will be taking to the market based on all the research and efforts you made before. 
The best to find a value proposition for your marketing and sales messages, is to use this framework – it basically lets you tap into both sides of the market: you as a business and the end customer. 
The sweet spot lies in the middle for each customer persona – so take into the customer's wants, fears and needs, while keeping in mind the benefits, features and experience your product/ service can offer.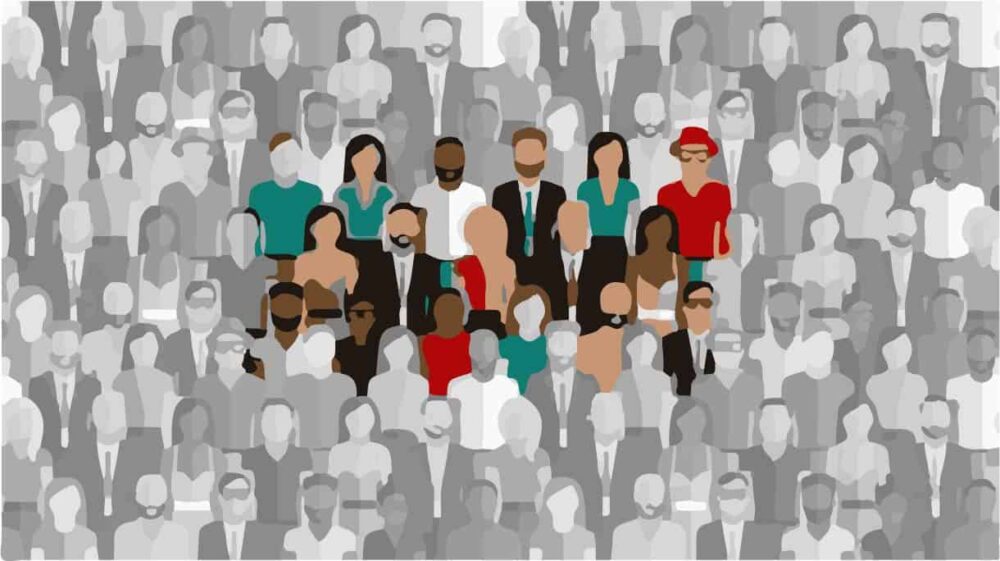 You need to take into account your customer personas and create a simple statement that you will use to reach out to them. The simpler and clearer it is, the more effective your outreach campaign becomes. 
We follow a pretty simple template: 
Our <product/service> helps <customer persona name> who wants to <goal of customer persona> by <the solution you offer>, unlike <what the competitor offers>. 
When you have this one statement for each customer persona, know that you've nailed the campaign! 
And that's it, you have learned how to define target audience. Now you're ready to deep dive into the groundwork needed to get your first 1000 customers using the FindThatLead Bible. 
So what's the next step? 
Reaching your target account's inbox via their website. 
Yes, you heard that right. Your target account's website has a lot more to offer than just their company's information – your prospect's contact information. 
Don't know what we mean? Read our next lesson on Building your email list: Reaching your target account's inbox via their website.  
Target Audience vs Target Market
We could't finish this blog without talking about this difference as target audience is usually confused with target market. I know what you may be thinking: yes, they are quite similar… buuuut let me tell you there are a few differences between these two.
Let's start by bearing in mind a target market is usually broader and doesn't have to refer necessarily to your target audience.
It refers to the people you think will be interested in your brand and the target audience refers to a specific segment of that market who are actually the focus of your individual marketing campaigns, i.e. it refers to something narrower and more specific.
So, for example, your target market could be "digital marketing experts living in the U.K." and your target audience "SEO specialists living in the U.K. and following Jeff Bullas".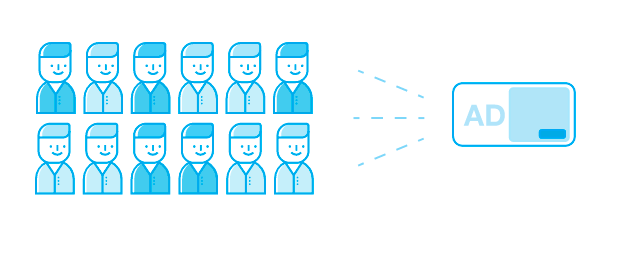 Why your Target Market matters
Your target market will influence all your marketing related decisions, for example taking into consideration what your target market needs, as well as other sales processes such as pricing, packaging, etc.
 Why your Target Audience matters
In this case, your target audience can influence your advertising decisions by choosing determined platforms, channels (or even influencers) depending on their habits, personality or preferences.
How to define a target audience: types of Target Audience
There are a lot of characteristics to be used in order to find your target audience such as basics ones as age, income, gender… But they can be sort in three large categories:
Demography: geographic location, age, education, income, etc.
Interests: passions, hobbys… This way you can engage your customers gaining powerful knowledge about them.
Purchase intentions: if it's their first time purchasing something, if the recurrently make the purchase… This is crucial in e-commerce. For instance if it's the first time buying something, they will probably search information before doing it.